Discover expert tips and tricks for achieving the best home foot treatment…
Step 1: Exfoliate
Use the Exfoliating Body Mitt around the backs of your feet and massage in a circular motion to sweep away dead skin cells and encourage surface cell renewal for brighter, healthier-looking skin. Aiding with your skin's natural shedding process, this fabric weave mitt provides gentle but effective exfoliation to give you softer, smoother heels. For maximum effect, sweep over dry skin before jumping in the shower or enjoying a bath soak to help clear and rinse away any dead skin left on the surface.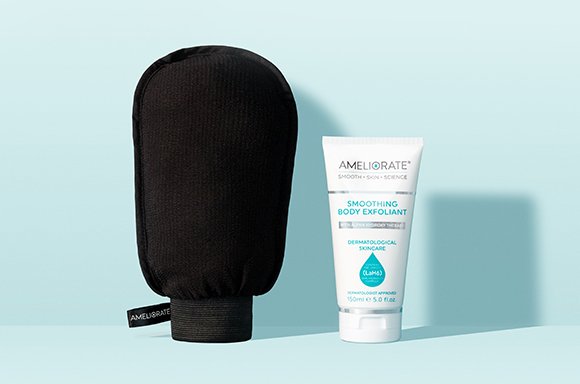 Step 2: Resurface
After rinsing away any excess skin cells, use our Intensive Foot Treatment to deeply exfoliate, resurface, and hydrate your skin. Using optimum levels of Lactic acid, our hero ingredient, this treatment works hard to encourage surface cell renewal and intensely moisturise dry, hard skin on your feet to smooth and soften your skin's texture. Our independent tests showcased that 94% agreed that the Intensive Foot Treatment left their feet feeling softer and smoother and improved the appearance of cracked heels.* For the most effective results, apply the treatment overnight and let the formula soak in for several hours.
*Tested on 51 people with very dry, rough, thickened feet and cracked heels.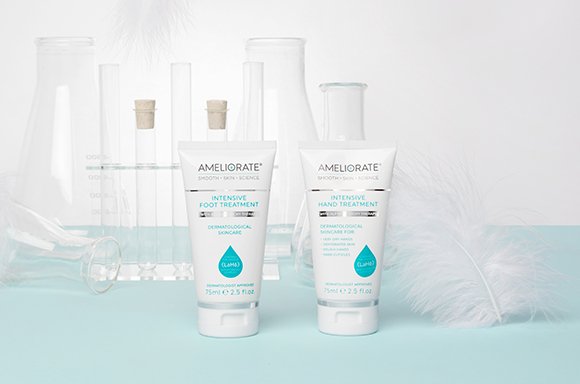 Step 3: Moisturise
For occasions where your feet feel particularly rough and dry, ensuring they are fully replenished with moisture and deeply hydrated will help to revive the skin back to life. Our Intensive Skin Therapy is an ideal treatment for targeting particularly dry areas. This super hydrator is clinically proven to maintain moisture levels in the skin for up to 24 hours. Charged with our unique LaH6 Complex, a blend of 6 active moisturisers, this therapy solution works powerfully to restore hydration levels, protect your skin's natural moisture barrier and lock in moisture to leave your feet feeling softer and more hydrated for longer.