What springs to mind when you hear "summer ready"? For some it might be a radiant, sun-kissed complexion. Others may think of silky smooth arms and legs. One body part that doesn't come to the forefront of our minds when getting summer ready however, is our feet. Although, the feet may actually be the body part that requires the most preparation. After months of hiding inside fluffy socks and thick boots, the transition to flip-flops and sandals is not an easy one. Cracked heels and rough edges can be unsuspecting knocks of confidence when the time comes for your feet to be exposed. During those summer months, we want smooth, supple, and sun-kissed skin all-over.
Keep reading for everything you need to know about how to get your feet summer ready.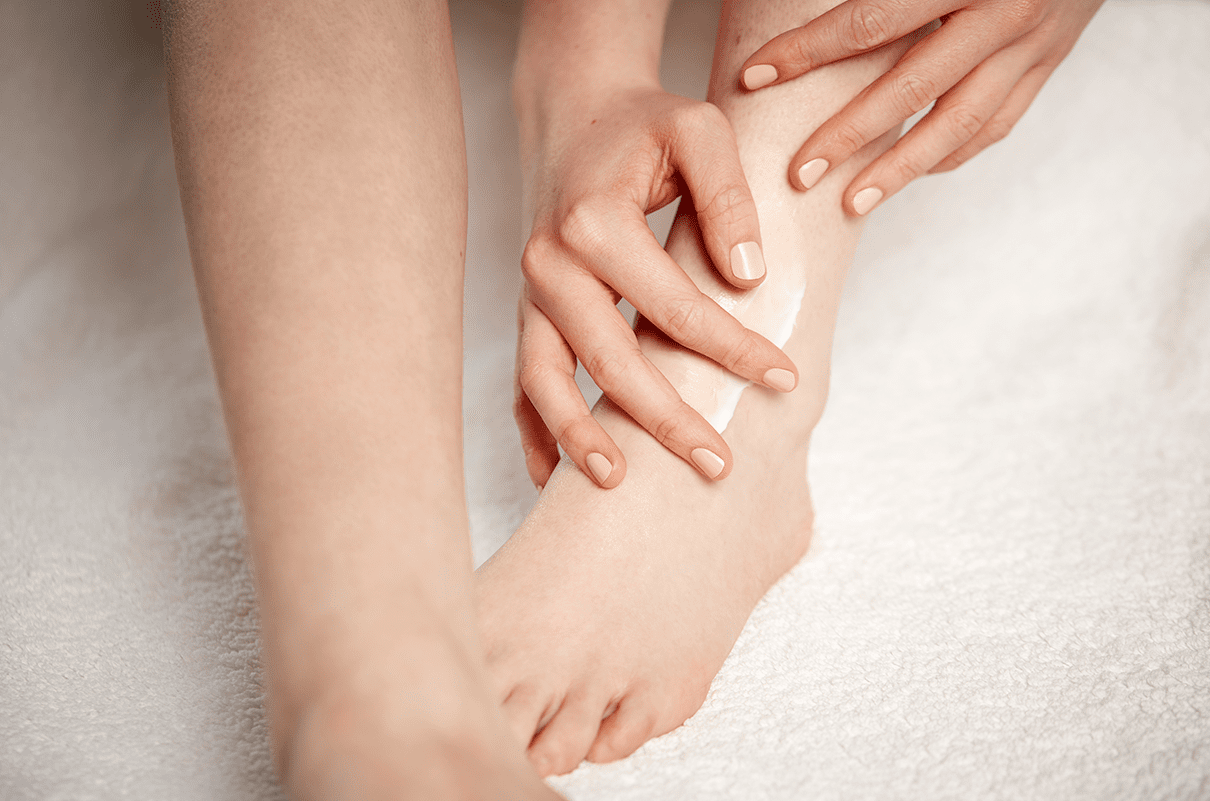 Remove dead skin from feet
We have learned that how often the body should be exfoliated is not just limited to summer. In fact, it's been said time and time again that it's especially important to keep the body's skin hydrated and refreshed during those cold winter months. Chilly temperatures mean a sudden drop in humidity levels outside. This along with dry, indoor heating and long, hot showers is a recipe for rough, dehydrated skin. We combat this by exfoliating away the dead skin on our arms, elbows, legs and other reachable areas. The part we often leave out, however, is removing dead skin from our feet.
According to Medical News Today, the feet have fewer oil glands than the rest of the body. This combined with the wear and tear of winter boots means that the feet are more prone to gathering rough, dead skin.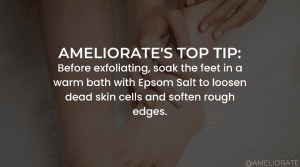 So, the first step to get your feet summer ready is to remove the dead skin that has accumulated around the edges of the feet. Soak your feet in a warm bath with Epsom Salt for fifteen to twenty minutes. This soak will soften and loosen the old skin cells and make them easier to budge.
Prepped and ready, it's time to remove the dead skin from the feet. Using a loofah, buffer, or any sort of foot file, gently rub against the tough edges. This may feel uncomfortable, especially if you're ticklish on the feet. Don't scrub too hard and remember that the skin on your feet is naturally thicker than the rest of the body. Don't expect the same level of smoothness as the skin on the arms or legs.
Use a dry foot treatment
Now that the bulk of the dead skin cells have been loosened and stimulated to get moving, the next step to get the feet summer ready is to soften and smooth any stubborn areas with a dry foot treatment. This is the finishing touch to zap moisture back into the skin and help clear the feet of any remaining hard areas, dryness, and cracks in the skin.