Created by world-leading skincare scientists, using cutting-edge ingredients, our unique LaB6 Skin Clearing Complex has gone through numerous efficacy tests to ensure it works to transform your skin. But what is actually in the complex and why is it good for blemishes, oily skin, and blocked pores?
Keep reading to discover what ingredients are in our LaB6 Skin Clearing Complex and their benefits.
First things first, what does LaB6 stand for?
La: Lactic Acid – the hero ingredient in all our formulas because of its transformative power
B: Blemish Skin Clearing Complex 
6: Six active ingredients:  
White Willow Bark

 

Noni Cell Culture

 

Marine Complex: Ecklonia, Chinese Moss, Huiki Seaweed, Velvet Horn Seaweed

 
In the same way that imperfections don't have a single cause, they don't have a single solution. The multitude of causes and potential solutions can leave you feeling stressed out, which only serves to make matters worse. ​Ameliorate's unique LaB6 Clearing Complex is a multi-action approach that combats the causes of blemish-prone skin. ​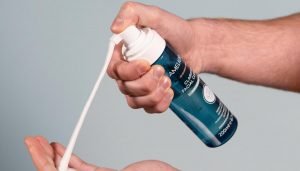 What is Lactic Acid?
Lactic acid is part of a group of chemical exfoliants called alpha-hydroxy acids (AHAs), that are used in a wide variety of skin care treatments. Lactic acid is a mild exfoliant that helps to slough away dry, dull and dead skin cells by stimulating and speeding up skin cell renewal. Compared to other AHAs, lactic acid is a combination of AHAs and humectants, meaning that it is a milder exfoliant and is suited to those who suffer from irritated, dry or sensitive skin. ​Due to it being suitable for all skin types, the effects of lactic acid on the skin have been widely recognised by skincare scientists and dermatologists as it helps to reveal a brighter, fresher, and more radiant complexion – ​
Benefits of Lactic Acid
Lactic acid works in synergy within the rest of the LaB6 Skin Clearing Complex to improve the appearance of the skin, refine texture and boost radiance.
Increases cell turnover: Lactic acid speeds up cell turnover and stimulates cell renewal. As a result, it gives you a brighter complexion, as well as smoother and softer skin.

 

Improves skins firmness and signs of aging:

Lactic acid stimulates collagen production, reducing the appearance of fine lines and wrinkles, helping increase skin's firmness.

Reduces the appearance of hyperpigmentation: Lactic acid's exfoliation properties can help to fade sun and age spots caused by too much sun exposure over time.
Hydrates the skin: Lactic acid improves the skins natural moisture as it contains humectants.
What is White Willow Bark?
Derived from a White Willow Tree, White Willow Bark contains an ingredient called salicin, a natural source of salicylic acid. Salicylic acid is a beta-hydroxy acid (BHA), which gently exfoliates the skin to reduce oiliness and the build-up of clogged pores which contributes to blemish formation. ​Salicin provides only a gentle exfoliation, therefore is suitable for all skin types, including sensitive skin. Willow Bark is therefore, a gentler version of salicylic acid, causing less irritation, redness, and dryness that standard salicylic acid can cause to acne-prone skin.  ​
Salicin is just one of the many great things in Willow Bark, it also contains;​​
Polyphenols including Flavonoids – high in 

antioxidants that help protect the skin

against environmental stressors. It also aids 

in moisture retention and has anti-

inflammatory and anti-bacterial properties.

​
Tannins – these are natural astringents, which help reduce the build up of blocked pores and

improves their

appearance. Also helps to control excess

oil.

​​
Benefits of White Willow Bark
Gently exfoliates: willow bark extract can provide a gentle exfoliation to

reduce the build up of clogged pores ,

revealing more radiant, healthy-looking skin

 

Calms redness: the anti-inflammatory properties of salicin help reduce redness and irritation.

 

Refines pores: tannins helps to improve the appearance of pores and reduces the build up of blocked pores which contributes to blemish formations.

 

Reduces oiliness: tannins can also reduce oiliness, reducing acne breakouts.

 

Reduces signs of aging: polyphenols and flavonoids (powerful antioxidants) that help our skin fight against free radical damage, can also reduce signs of aging and eliminate wrinkles.

 

Locks in moisture: the antioxidants also retain moisture, which allows the skin to stay healthy and hydrated.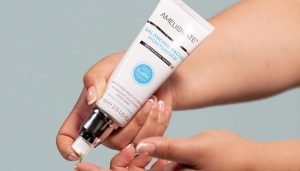 Noni Cell Culture
Noni cell culture is a highly innovative active ingredient, based on plant stem cell biotechnology.  It has antibacterial properties, stopping backterial and fungal acne-causing bacteria in its tracks.​ Noni cell culture helps reduce sebum production,  reducing bacteria nutrient sources and decreasing blocked pores.   
How it works?
Fights excess sebum which reduces nutrient sources for bacteria.

Helps to decrease the

appearance of blocked pores, improving the appearance of blemishes.

 
Marine Complex
Marine-based ingredients have become a popular skincare trend over the last few years, due to their powerful moisturising, protective, and anti-aging benefits. Our unique marine complex consists of four synergistic marine actives, grown at different depths of the ocean surrounding the volcanic Jeju Islands;
Ecklonia​
Chinese Moss​
Huiki Seaweed​
Velvet Horn Seaweed
These mineral-rich oceanic extracts visibly reduce pore size and appearance over 21 days.​
How it works?
Helps to refine the appearance of pores.

 
Shop our LaB6 Blemish Range: