We all know that exfoliating is the root of a fresh, glowing complexion. You wouldn't dream of forgetting to exfoliate your face and body, but what about your scalp? Although you can't see it, your scalp determines the overall health of your hair and regular exfoliation is key to helping your hair grow thicker, less oily and shinier.
Read on to explore how to exfoliate your scalp, the benefits and how to use our Clarifying Scalp Exfoliator for shiny, conditioned locks from root to tip…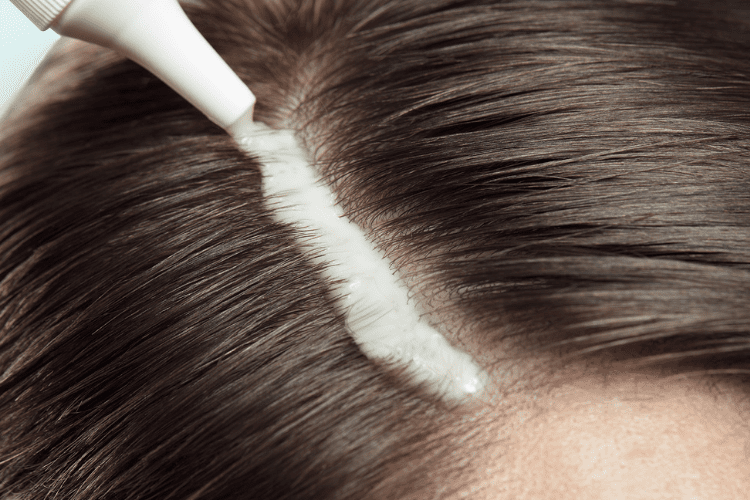 1. What Is Scalp Exfoliation?
Our bodies naturally shed dead skin cells and replace them with new ones, but sometimes it could do with a helping hand. The process of scalp exfoliation involves using a chemical or physical (scrub) exfoliant to remove oil, dirt, dead skin cells and even dandruff.
According to experts, scalp exfoliation paves the way for new, fresh skin and hair follicles and encourages the growth of healthy hair. A lot of people forget to take care of their scalp; just because you can't see it doesn't mean it isn't there and exfoliation is vital for keeping both the hair and scalp in tip-top condition.
Regular scalp exfoliation also removes build up on the scalp, which allows the hair's natural oils to come through and keep it nourished. Also, these oils help prevent your scalp from becoming dry, dehydrated and they condition and protect the mid-lengths and ends of the hair.
2. What Are The Benefits Of Exfoliating Your Scalp?
Your scalp requires just as much care and maintenance as the rest of your body. If you don't exfoliate you scalp regularly, this can cause build-up and dandruff to form. Think about it: if you forget to exfoliate your face or body, your skin can become dry, dull, flaky and this can exacerbate Keratosis Pilaris. So, this is when exfoliation comes into play.
When our scalp has build-up, this means that our hair follicles are blocked. Exfoliating the scalp removes this, along with build-up and residue from popular styling products such as gels, creams, hair sprays and much more.
It Helps Prevent Dandruff And A Dry Scalp
If you have flakiness on your scalp, this could be dandruff. However, flakes on your scalp can also be an indication that it is dry or irritated. When you exfoliate your scalp, you're making room for the natural oils to penetrate and help banish dandruff and prevent dryness, resulting in a clean, refreshed and clarified scalp.
It Can Help Encourage Hair Growth 
When using a scalp exfoliator you're stimulating blood circulation and removing dull, dead skin cells and encouraging cell turnover; allowing new, fresh cells to come to the scalp's surface. When done regularly, this creates a balanced and healthy condition for your hair to grow.
3. How Often Should You Exfoliate Your Scalp?
To avoid irritation and sensitivity, you should only exfoliate your scalp 1-2 times per week. Too much exfoliation can alter the pH balance of the scalp and cause it become irritated.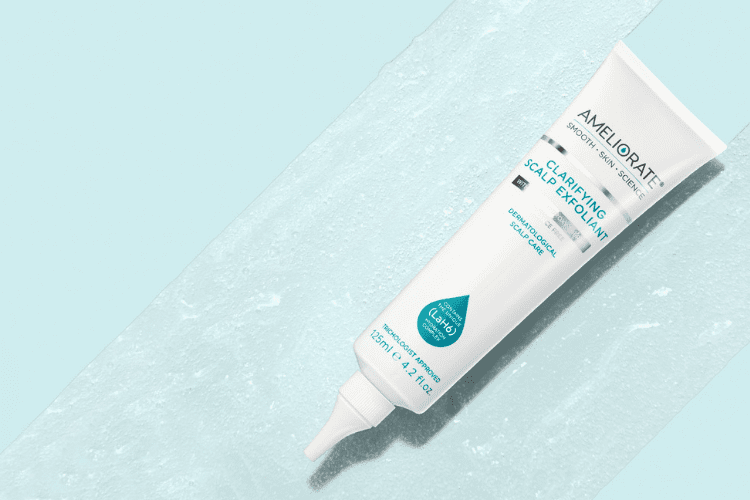 4. What's The Difference Between A Chemical And Physical Exfoliant?
Physical scalp scrubs contain ingredients that cause friction. When applied, they require a gentle massaging technique to ensure that product works effectively. When using a physical scalp scrub, avoid massaging too hard as this could cause further irritation, especially if your scalp is sensitive. Chemical scalp exfoliants contain a combination of active ingredients that exfoliate the scalp without the need for physical exfoliation.
Ameliorate Clarifying Scalp Exfoliant
Our Clarifying Scalp Exfoliant is the perfect way to kick-start your haircare routine. This, non-abrasive, exfoliating scalp scrub gently exfoliates and cleanses to help reduce the appearance of a flaky, dry and itchy scalp whilst progressively improving it's texture and condition.
Supercharged with optimum levels of Lactic Acid, a naturally occurring AHA together with our unique LaH6 Skin Hydration Complex, this exfoliating scalp treatment will leave the scalp feeling conditioned and replenished whilst respecting its natural pH balance. Suited to all hair types, this Trichologist-Approved scalp exfoliant will leave your hair and scalp feeling instantly relieved, comfortable, conditioned and is clinically proven* to improve the condition of the scalp after just 7 days.
*Independent clinical trial
RECENTLY RECOMMENDED BY BRITISH VOGUE
How To Use: 
Before use, remove the cap and attach the applicator nozzle. Apply directly onto the scalp and gently massage. For optimum results, leave on the scalp for a few minutes to allow the product to get to work before rinsing off. Follow with our Clarifying Shampoo and Smoothing Conditioner for best results.
Your Healthy Scalp Routine