We believe in our skincare being as super-effective as possible to give you the ultimate in skin confidence. Our products are packed with dermatologist-approved ingredients to give your skin more than just a little moisture. Discover more about how our Alpha Hydroxy Therapy works to help transform your skin back to life…
Natural Exfoliation
Created by our expert skincare scientists, our Alpha Hydroxy Therapy complex gently and naturally exfoliates your skin and encourages skin cell renewal to reveal softer, smoother, and healthier-looking skin. It is formulated with an advanced concoction of natural acids such as citric, glycolic, and lactic to intensely hydrate as well as provide natural exfoliation. A failsafe and effortless way to remove the build-up of dead skin regularly, there's no back-breaking process in using natural acids to polish your skin. Unlike other exfoliation processes such as scrubs or brushing which always feel rather time-intensive, our Alpha Hydroxy Therapy makes exfoliating quick and simple. Combined with our unique LaH6 complex, our formulations work hard to give you skin that looks and feels revived. Charged into our iconic Transforming Body Lotion and other products, this natural acid exfoliating formula is regularly praised by skin gurus for its effectiveness.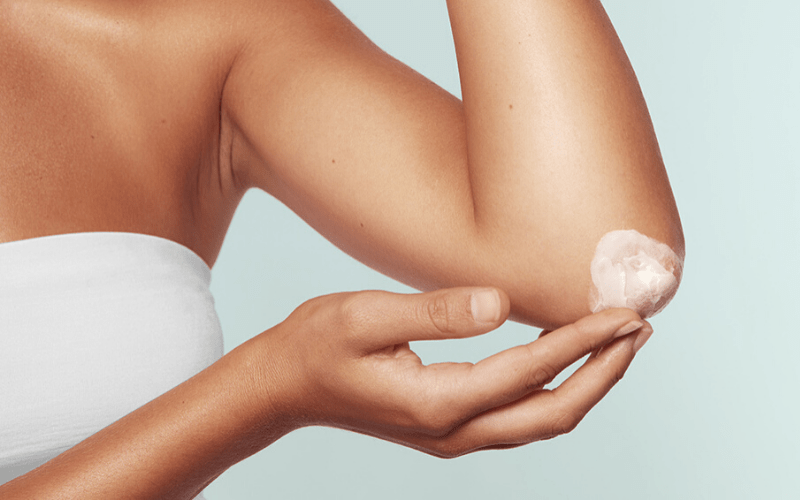 Our Alpha Hydroxy Therapy is formulated into our Intensive Skin Therapy Cream, designed to fully revive and restore extremely dry skin.
Lactic acid is an AHA derived from milk; it's what gives yoghurts and other dairy products that tangy taste. Like most skincare ingredients, it is now synthetically produced by experts but has all the same natural benefits. Lactic acid is an ideal component for exfoliating the skin and encouraging cell renewal for skin that feels smoother and looks brighter. As the cell renewal process happens, this natural acid will improve any pigmentation you may have, helping to even out your skin tone. Lactic acid is even more impressive as it is also a humectant. This means that it also provides protection for your skin's natural moisture barrier and really aids in boosting hydration. Lactic acid is therefore super beneficial for those who suffer from dry skin, as it will help to moisturise your skin as well as exfoliate. Other exfoliating methods can really dry out your skin even further, so this in effect kills two birds with one stone!
What is Glycolic Acid?
Glycolic acid is naturally found in sugarcane and is one of the smaller molecules in the AHA family. This means that it absorbs easily into your skin and will sink deeper into your pores to create more intensive results. Glycolic works to diffuse and break down dead skin cells, helping to spur on your skin's natural shedding process which takes place every 28 days. This sweeping of dead skin cells allows the space for new cells to appear. These new skin cells are obviously fresh, and therefore the more new skin cells you have, the brighter and healthier-looking your skin will look. Glycolic works incredibly well with lactic acid to help your skin's natural exfoliation process, giving it a boost to turn over new skin cells and remove the dead cells that are making your skin appear dull and dried out.
What is Citric Acid?
Citric acid is derived from citrus fruits and its main purpose is to preserve. If you think about lemons on a lemon tree, the citric acid is produced to help stop the lemons from over-riping, preserving them in their best state so that they're ready to be picked and used. We, therefore, use this natural acid in skincare to help keep it looking fresh and renewed, too. As well as helping to break down the proteins in dead skin cells, it also helps to adjust the pH balance in formulations, allowing all other molecules to work at their optimum level on your skin to produce the best, most effective results.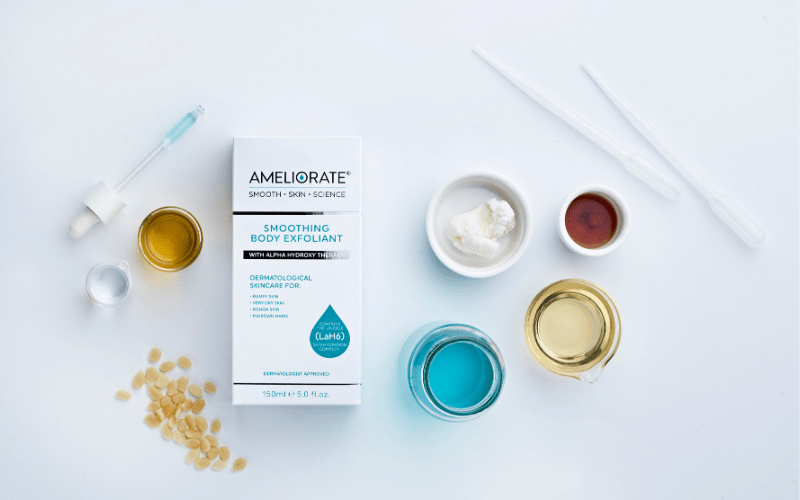 The Smooth Skin Edit
Explore our top picks of Ameliorate products to achieve the smoothest skin of your life. Packed with our Alpha Hydroxy Therapy to slough away dead skin cells, encourage new cells to develop and boost hydration to relieve skin from dryness, and revive its natural radiance.