When our scalps feel heavy and strands look dull, many of us jump to the conclusion that we're in need of a good, thick shampoo or treatment. However, have you stepped out of the shower to feel as though the situation has only worsened? This could be due to product build-up. Naturally, the way how to remove product build-up from the hair is not by adding to it. When an accumulation of both hair products and natural oils are gathering on your locks, it's time for a complete refresh.
Keep reading for all you need to know about how to recognise and how to remove product build-up from your hair.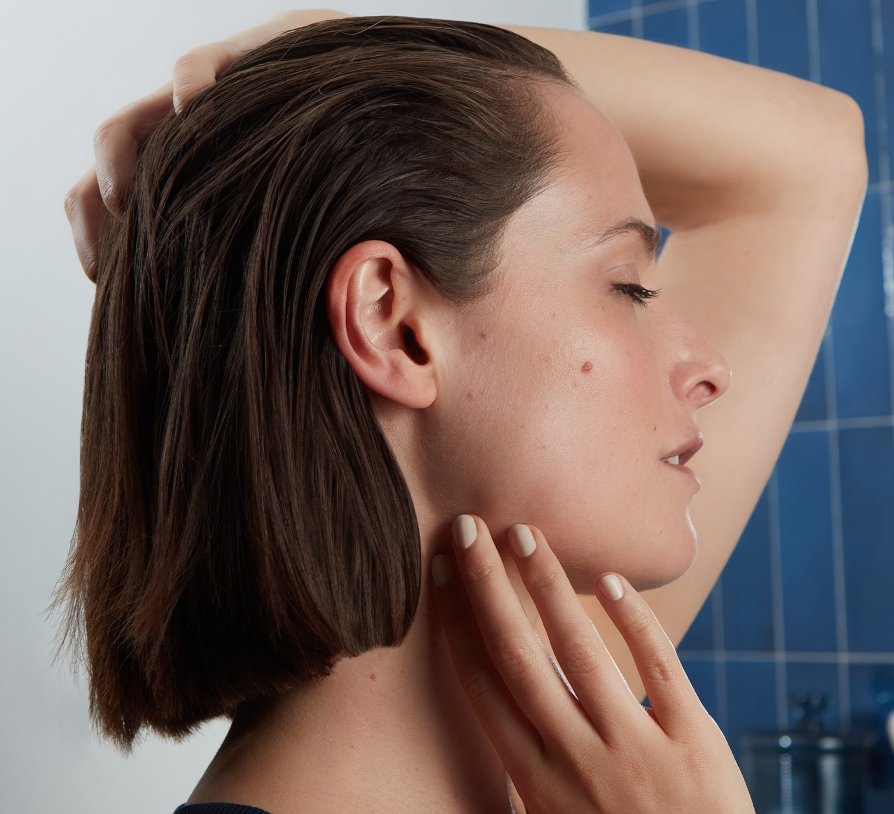 What does product build-up in hair look like?
Let's begin by discussing what product build-up looks like in the hair.
Firstly, product build-up can be seen on the hair's strands themselves. Natural sebum is excreted from our hair's follicles and provides our strands with shine and moisture. Therefore, when the follicles are blocked and this natural sebum gets trapped, the result can be dull, dry locks. What's more, the products you may be using for a silky shine cannot be absorbed and instead end up sitting on the stands of hair.
Secondly, product build-up can take the form of an irritated scalp. Itchiness, redness, flakes- these are all pointing towards an accumulation in your hair's roots. Around this area, product build-up will look like dandruff and can often be quite noticeable.
Lastly, if you find your hair is feeling particularly greasy questionably fast, this is another sign to watch out for product build-up. The issue here may not be grease, but the sticky feeling of excess product that needs to be rinsed out.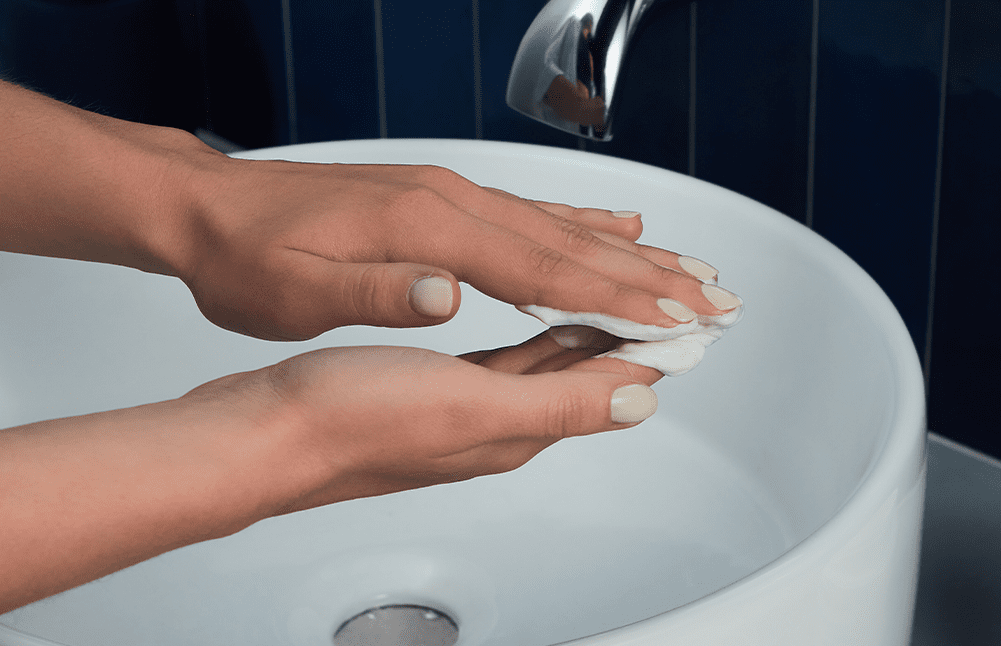 What causes product build-up in hair?
Depending on whether your hair has a high or low porosity, you may be prone to getting product build-up easier.
Curly, wavy, and afro hair types usually have a high porosity and work well with dense shampoos and conditioners to lock moisture in. However, it's possible to have too much of a good thing. These heavy shampoos can cause product build-up even on the highest porosity hair when used non-stop, so the hair needs a break and a refresh every so often.
On the other hand, low porosity hair is usually straight and product build-up can be caused very easily. This is because it is more difficult for products to penetrate the hair follicle, so the majority ends up sitting on the surface.
This is why no matter what the hair type, it's important to clarify the scalp every so often to remove the build-up of product from the hair.
How to remove product build-up from hair
Since we've established that this is a tricky issue to avoid, let's break down how exactly to remove this product build-up from the hair.
Try an exfoliating scalp treatment
Our aim is to completely clarify the scalp and get rid of all the accumulation of dead skin cells, product and oil. An exfoliating scalp treatment is the perfect way to do this. However, be sure to look at the ingredients as you do not want to irritate your scalp's skin any further.
Ameliorate's Clarifying Scalp Exfoliant contains Lactic Acid, a naturally occurring Alpha Hydroxy Acid which encourages the scalp's natural exfoliation process to gently remove dead skin cells. Together with the unique LaH6 Skin Hydration Complex, this delicate exfoliating scalp treatment leaves your roots feeling conditioned while respecting your scalp's natural pH balance.