Skin Science With Sabih
Feel like your skin needs some super hydration? Read on to savvy up on the science behind the LaH6 Complex charged into our hydrating skin care for the ultimate skin hydration…
About Sabih
Sabih is a Cosmetic Scientist and self-proclaimed skincare junkie. She has a Master of Science degree in Cosmetic Science, and has experience in product formulation and regulatory affairs. She strives to bridge the gap between ingredients and the skin, to help people truly understand the science behind their products.
All Ameliorate products are infused with our signature LaH6 Skin Hydration Complex. This powerhouse complex combines 6 active ingredients, including; Lactic Acid, Sodium Lactate, Urea, Serine, Allantoin and Hydrolysed Milk Protein. Together, these ingredients help to hydrate, smooth and support the skin's natural exfoliation process. Read on to discover how each of these hero ingredients help to deliver transformative results, and turn up your skin's confidence.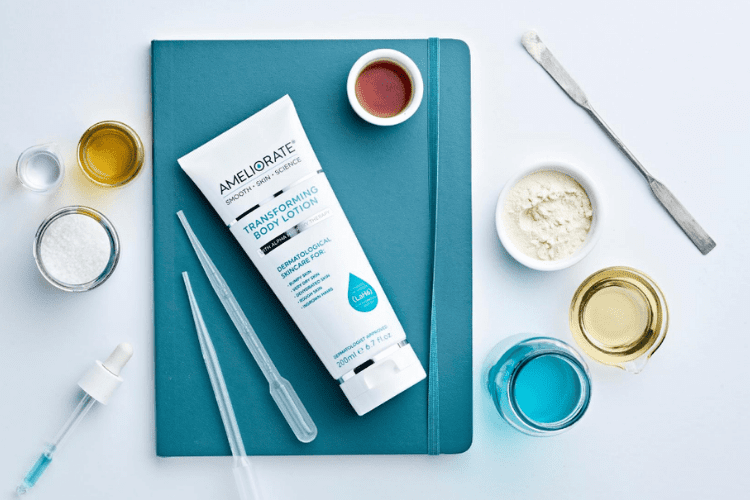 Cell Turnover & How To Hydrate Skin
To keep our skin looking smooth and flake-free, dead cells must be shed from the skin's surface. Our skin cells are bound together by inter-cellular links called desmosomes. The desmosomes act as a 'glue' which holds cells together, and supports the skin's integrity. During the cell-turnover process, new skin cells are formed and mature 'ready-to-be-shed' cells migrate towards the uppermost surface of the skin. Here, naturally-occurring enzymes break–down the desmosome-links, allowing the dead cells to shed from the skin's surface. This naturally-occurring process of exfoliation is known as desquamation. As our skin ages, the natural cell-turnover process slows, and a build-up of dead skin cells can leave the skin looking rough, dull or congested. 
Keeping the skin hydrated is essential for maintaining our skin's barrier function and supporting surface cell turnover. If hydration levels are too low, the desmosome-breaking enzymes involved in our skin's natural exfoliation process are not able to function as efficiently, and surface cell turnover slows. The LaH6 complex has been designed not only to moisturise, but also to exfoliate (tackling dry, flaky skin from 2 angles!) making it the perfect companion for dry or dehydrated skin.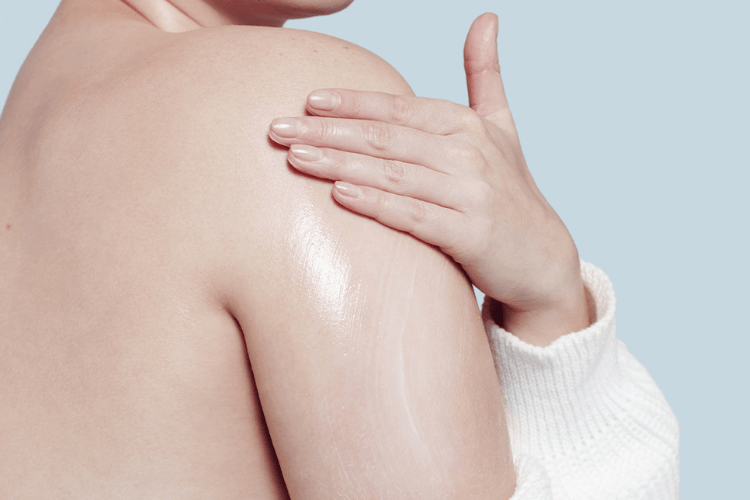 Lactic Acid
Lactic Acid is an AHA (Alpha-Hydroxy Acid). AHA's are chemical exfoliants, which encourage surface cell renewal, by supporting your skins natural exfoliation process. Lactic Acid helps to dissolve desmosome-links and encourages dead skin-cells to shed, revealing a smoother, brighter-looking complexion. 
We use Lactic Acid in our LaH6 Hydration Complex, as it is believed to penetrate the skin slower than other smaller AHA's (such as glycolic acid), due to its larger molecular size. This in turn provides a gentler (more well-tolerated) exfoliation, which focuses on the upper layers of the skin.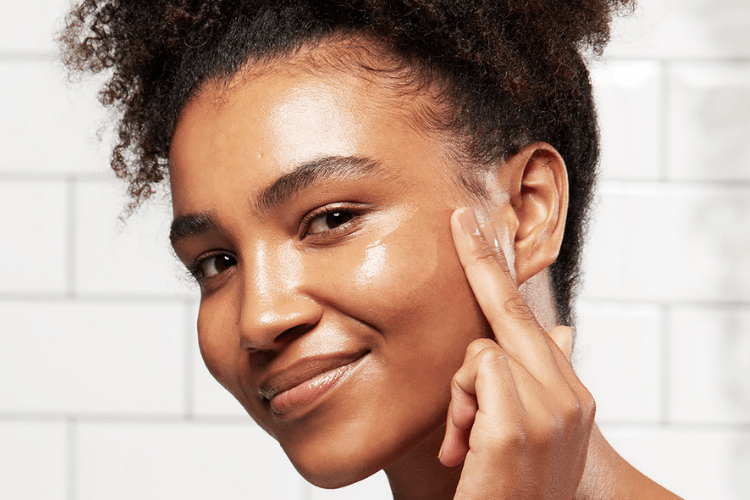 Urea & Sodium Lactate
To help maintain its hydration levels, our skin cells contain Natural Moisturising Factors (NMF). NMF are a group of naturally-occurring compounds, some of which are known as humectants. Humectants are highly effective skin-hydrators, which attract and bind water from the atmosphere and the deeper layers of the skin. This helps to prevent moisture loss and imparts a feeling of elasticity. 
Due to daily hygiene practices, such as hand-washing and bathing, the uppermost layers of the skin usually contain lower levels of NMFs (and can be left feeling dry). Topically applied NMFs can therefore be beneficial in helping to hydrate the skin. Our LaH6 Hydration Complex contains several components of the skins natural NMFs, including; Urea and Sodium Lactate. Due to their humectant properties, Urea and Sodium Lactate draw and bind water within the upper layers of the skin, leaving it feeling soft and hydrated. As mentioned earlier, the key enzymes involved in surface cell turnover require water to work. Urea and Sodium Lactate work to hydrate the skin, which in turn helps to support the skin's natural exfoliation process and leaves the skin feeling smooth. 

Serine
Serine is a naturally occurring Amino Acid, which is also a major component of the skin's NMF (and our LaH6 complex!). Due to its structure, Serine is described as a 'hygroscopic' ingredient. This means it can attract and bind water (like Urea and Sodium Lactate) which helps to further condition the skin. 
Allantoin
Our LaH6 Skin Hydration Complex also boasts the powerhouse ingredient know as Allantoin. Allantoin is a multi-functional active that helps to effectively tackle the appearance of dry, rough skin in two ways. Firstly, Allantoin is an effective skin conditioner that is known to help soften and soothe the skin, leaving it feeling comforted and protected. In addition to its plethora of skin moisturising benefits, Allantoin is also known as an exfoliating keratolytic ingredient. Keratolytic ingredients encourage surface cell renewal, which helps to improve the appearance of rough, flaky texture, and leaves the skin feeling smooth.
Hydrolysed Milk Protein
The final ingredient within our signature LaH6 complex is Hydrolysed Milk Protein. The use of milk on the skin has been documented throughout the centuries (à la Cleopatra). However, it's the proteins within the milk that are believed to champion these softening effects. Hydrolysed Milk Protein is an excellent skin conditioner that works to bind moisture within the upper levels of the skin. This helps to further enhance the complex's moisturising capabilities.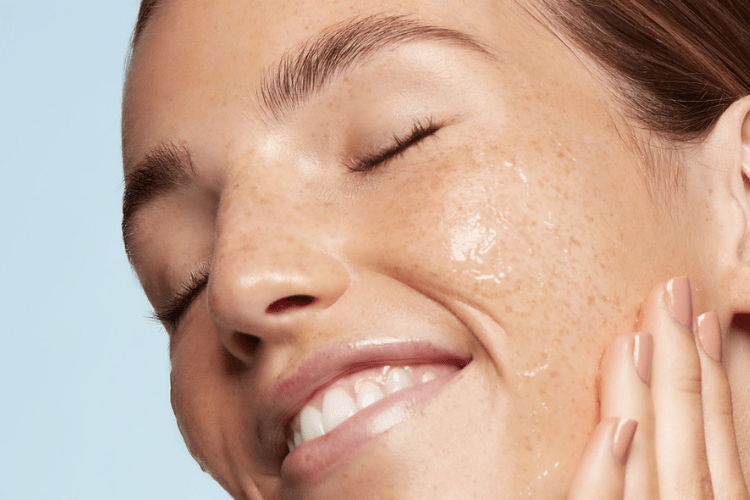 Shop The Best Hydrators For Dry Skin