The world of skincare is constantly expanding. What began with moisturisers and baby wipes is constantly evolving to keep up with our broadening knowledge of our skin's needs. Face serums are a perfect example of this. However, some confusion still surrounds this new addition to the every-day skincare regime. Upon hearing the benefits and reviews, face serums have managed to make the cut to our bathroom shelves but are often left to gather dust. Many people are still unsure what do to with this complexion must-have.
What is a face serum, what do they do and how do we use them? Keep reading to clear your doubts about skincare's recent essential.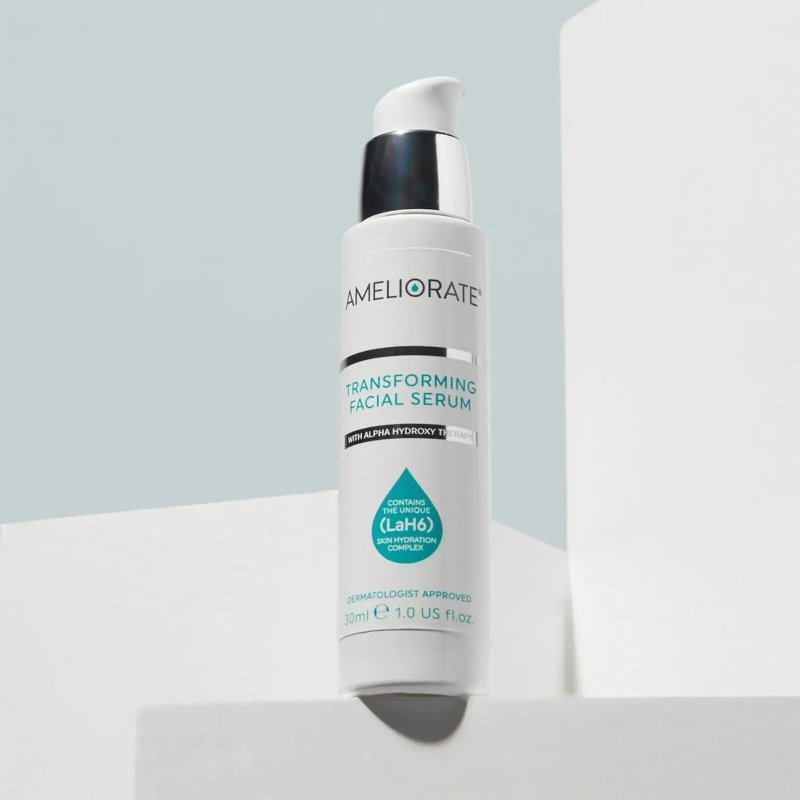 What does face serum do?
Serums work by seeping nourishing ingredients to the skin. However, what a specific face serum will do for your skin depends on the ingredients it contains. For example, if you're looking for a face serum that can work towards both hydrating and exfoliating wonders for your skin, two ingredients you may want to keep an eye out for are hyaluronic acid (the hydrator) and an alpha hydroxy acid (the exfoliator).
Along with these two ingredients, Ameliorate's transforming facial serum contains an LaH6 Skin Hydration Complex to instantly hydrate the skin and prevent dryness. Meanwhile, Bio Honey acids work to give a gentle but effective exfoliation and a ProRenew Complex™ stimulates those new, fresh skin cells to show off at the surface of the skin. What is a face serum? This particular one is a step towards a radiant-looking complexion and skin that looks and feels soft and smooth.