Ameliorate Winter Sale – Shop up to 25% off our transformative skincare therapies now!
Suffering from dry skin in Winter? Our Winter sale is finally here which means it's the perfect time to stock-up on your favourite transformative skincare heroes to help protect your skin from the harsh winter elements.
From our iconic Transforming Body Lotions, hydrating cleansers to our nourishing hand creams and soothing scalp care solutions. We have put together an expert-guide with our top Winter skin must-haves to help combat dry skin in Winter, leaving you with a radiant, brighter complexion.
As temperatures continue to drop, this may cause you to suffer with tight, dull and dry flaky skin in Winter. Turn up your skin's hydration to the maximum with our dermatologist approved and expertly formulated Facial Skincare Range. Supercharged with our powerful LaH6 Complex and a blend of exfoliating actives including Lactic Acid, this complete 4 piece collection can be used as a complete facial skincare routine to help banish dry skin in Winter for a more radiant and fresh complexion. Use our Resurfacing Facial Cleanser which is rich in Bio Honey Acids and Prickly Pear Extract to gently resurface and melt away impurities. Follow with the Transforming Facial Serum, charged with Probiotic Technology and AHA's to renew surface skin cells and deeply hydrate. If you're searching for the best face cream for dry skin in Winter, our Replenishing Facial Cream is supercharged with Omega Therapy and Ceramides to protect skin from environmental aggressors, leaving skin feeling nourished, soothed and comforted.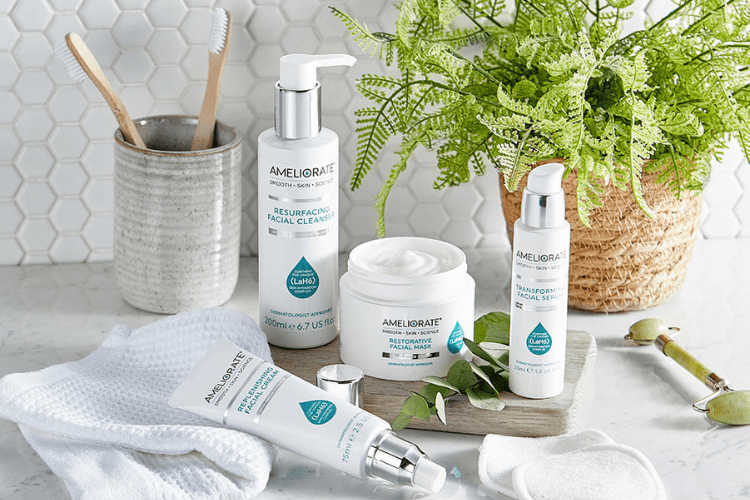 It's important not to forget the skin on your body during Winter as it can become dry and dehydrated due to central heating and more layers of clothing. Create your personalised dry skin Winter routine with our expertly formulated bodycare solutions to help repair your skin's moisture barrier and lock-in hydration. Our unique LaH6 complex is charged into each product along with powerful Alpha Hydroxy Acids and moisturising actives to deeply moisturise, slough away dead skin cells and reveal smooth, comforted and healthier-looking skin. Start your Winter skincare routine for dry skin with our Nourishing Body Wash; a Ph balanced, rich and creamy body cleanser packed with Omega oils to leave skin feeling amazingly soft, smooth and cleansed. Our Iconic Transforming Body Lotion is the best lotion for dry Winter skin as it helps to soften, protect and is clinically proven* to significantly increase moisture levels in the skin for up to 24 hours; bringing your skin back to life with lasting radiance. If you're searching for the best hand lotion for dry Winter Skin our Intensive Hand Therapy is a 5in1 ground breaking formula that exfoliates, softens, moisturises, softens and protects! Supercharged with AHA Therapy and Sweet Almond Oil, this thick, nourishing formula deeply hydrates very dry, rough hands and cuticles and is clinically proven* to significantly increase moisture levels in the skin for up to 12 hours.
*Independent clinical trial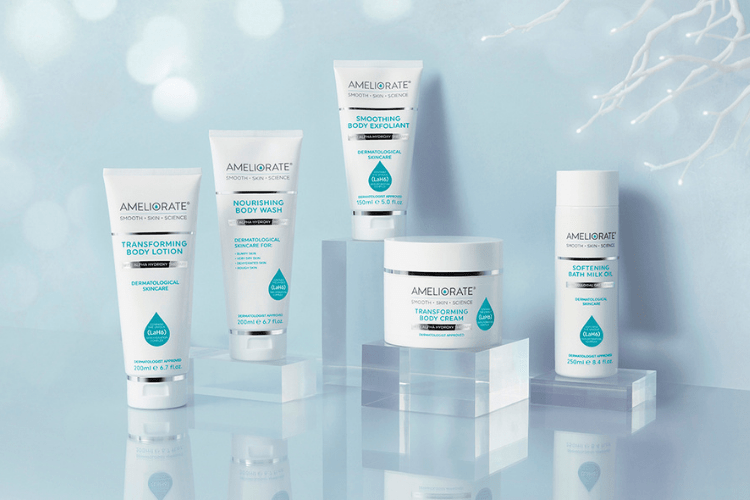 If you're experiencing dry skin sensitive Winter skin then this may cause you to suffer with a dry, flaky and irritated scalp. Whether you're looking for scalp care essentials or more specific, targeted treatments our scalp care solutions will help restore moisture levels and restore comfort. Our Ph balanced Clarifying Shampoo And Conditioner is supercharged with Omega Oils to boost your hair's hydration and leave it feeling super shiny, soft and silkier than ever before. If your scalp is in need of some intense nourishment, treat it to our Transforming Scalp Serum; a fragrance free, water-based essence that has been specifically formulated to soothe, exfoliate and moisture your scalp and is easy-to-use nozzle makes for easy application. If your scalp is particularly flaky, our Clarifying Scalp Exfoliant encourages the scalp's natural exfoliation process and help remove the build-up of dead skin cells. This non-abrasive formula charged with our LaH6 complex instantly soothes your scalp leaving it feeling conditioned, cleansed and is clinically proven* to improve the condition of the scalp after just 7 days.
*Independent clinical trial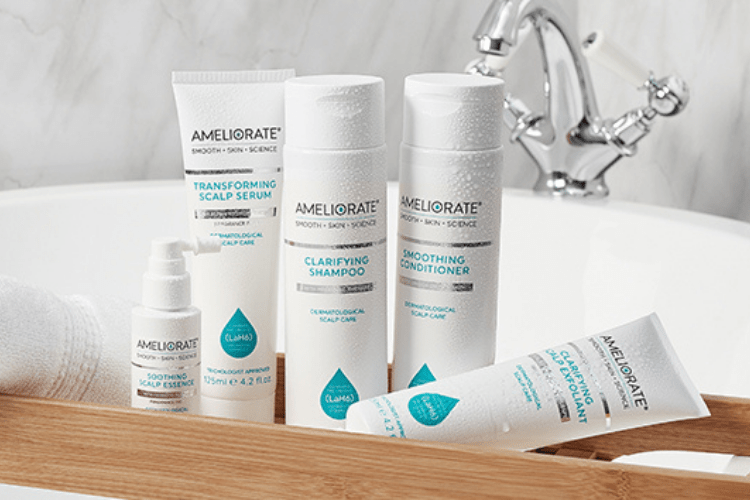 Want to know more about why we use Lactic Acid in our transformative skincare solutions? Read our post about everything you need to know about this ultra-hydrating ingredient here.