We recently spoke to skincare expert, author and aesthetician Abigail James to talk all things beauty, body care and how she keeps herself fit and healthy.
Read on to discover more about Abigail James' morning and evening routine, her love of yoga and her passion for body oils.
So sit back, relax and let Abigail James inspire you with her words of skincare wisdom…
The First Thing I Do When I Wake Up Is… 
Take a few minutes to check in with how I am feeling mentally and physically, then let the dog out and put the kettle on for a cup of red-bush tea.  
The Last Thing I Do Before I Go To Sleep Is… 
My evening skincare routine, camomile tea, spritz pillow with sleep spray, take a magnesium and ashwagandha supplement, switch off all phone notifications, lights and sounds.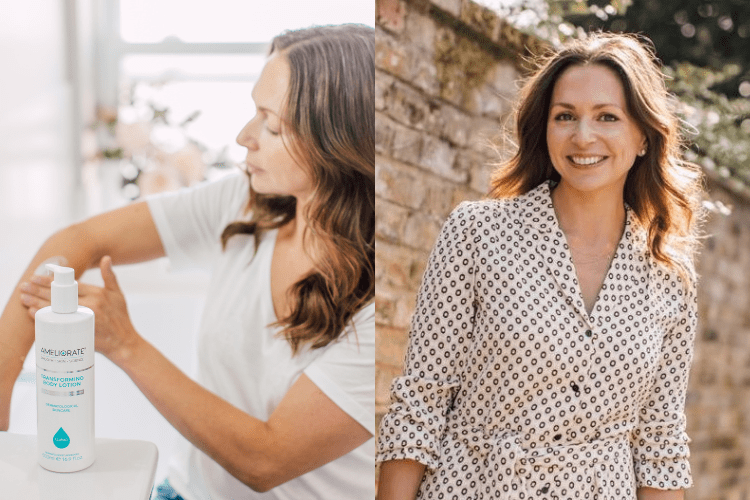 My Weekly B
ody Care
Routine Is… 
I shower or bath in the evening, I don't like using products in the bath water other than Epsom salts, In the shower I always use a body wash or an oil if I want something a little more nourishing. I generally avoid things that are highly fragranced unless its aromatherapy based, Aromatherapy Associates oils are just beautiful. I love body washes which are kinder to the skin like the Ameliorate Nourishing Body Wash.
I body brush weekly, if I'm being honest it's probably once or twice a week even though I know I should do it daily. I do scrub all over once a week, it's great for your skin, boosts blood flow, and excuse to massage yourself and if you choose the right product it's like a mini trip to the spa. I love ESPA Relaxing Salt Scrub.