Long time AMELIORATE lovers will know all about our LaH6 skin hydration complex and what this does to support dry, dull skin, Keratosis Pilaris and ingrown hairs. But, what about LaB6? How does this differ from our existing range and what does it have to offer?
Read on to discover the defining differences between LaH6 Skin Hydration Complex and LaB6 Skin Clearing Complex, which range and products are right for you and how to fit these into your everyday routine for ultimate skin confidence! 
What are the defining differences between each range?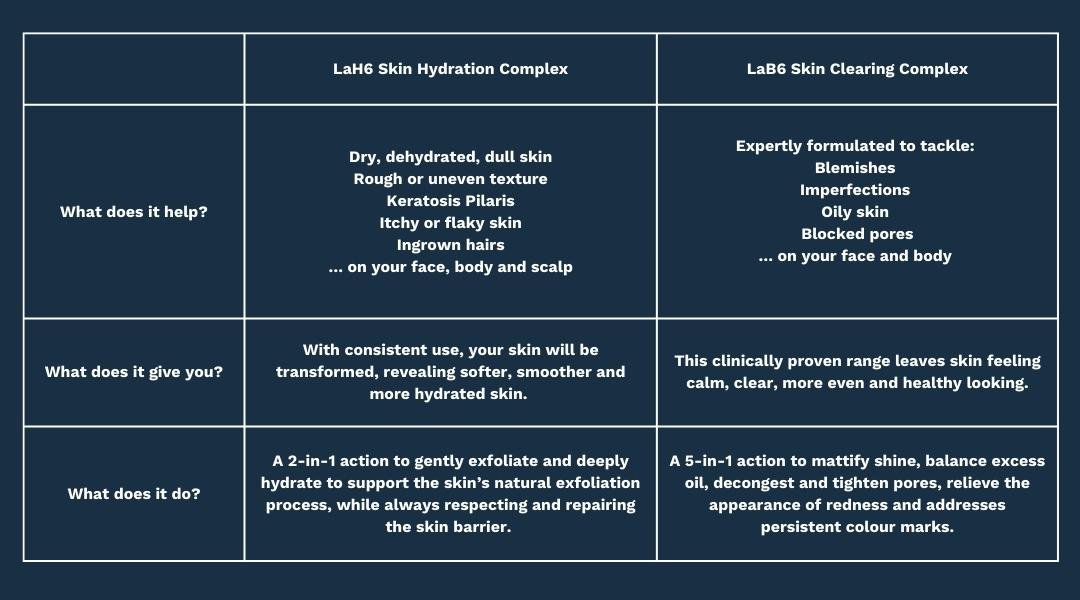 What ingredients are in each complex and how do they support different skin concerns?
The bespoke formulas for each range contain advanced active ingredients to directly target your skin concerns. The one thing both ranges have in common is our hero ingredient: Lactic Acid. Here at Ameliorate we LOVE Lactic Acid, and include it in all of our formulas, because of its transformative results! This Alpha Hydroxy Acid (AHA) exfoliates, hydrates and resurfaces the skin to improve appearance, refine texture and boost radiance. So, what additional ingredients exist within each complex and what do they do for your skin? 
LaB6 Skin Clearing Comple
x
White Willow Bark: a standardized, natural source of salicylic acid and a powerful anti-acne active. Salicylic acid gently exfoliates to reduce the buildup of clogged pores which contributes to blemish formation. 
Marine Complex: Ecklonia, Chinese Moss, Huiki Seaweed, Velvet Horn Seaweed​. Four synergistic marine actives grown at different depths of the ocean surrounding the volcanic Jeju Islands. These mineral-rich oceanic extracts visibly reduce pore size and appearance over 21 days. 
Noni Cell Culture: it's all about prevention. This ingredient has antibacterial properties, stopping bacterial and fungal acne-causing bacteria in its tracks. It also supports your skin to reduce sebum production, reducing bacteria nutrient sources and decreasing blocked pores.   
Together, these ingredients work to mattify shine, balance excess oil, decongest and tighten pores, relieve the appearance of redness and address persistent color marks.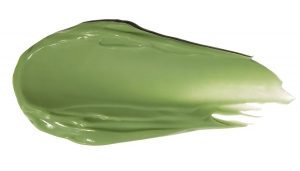 Shop our NEW LaB6 Range for

blemishes, breakouts, oily skin, and blocked pores.
 

: