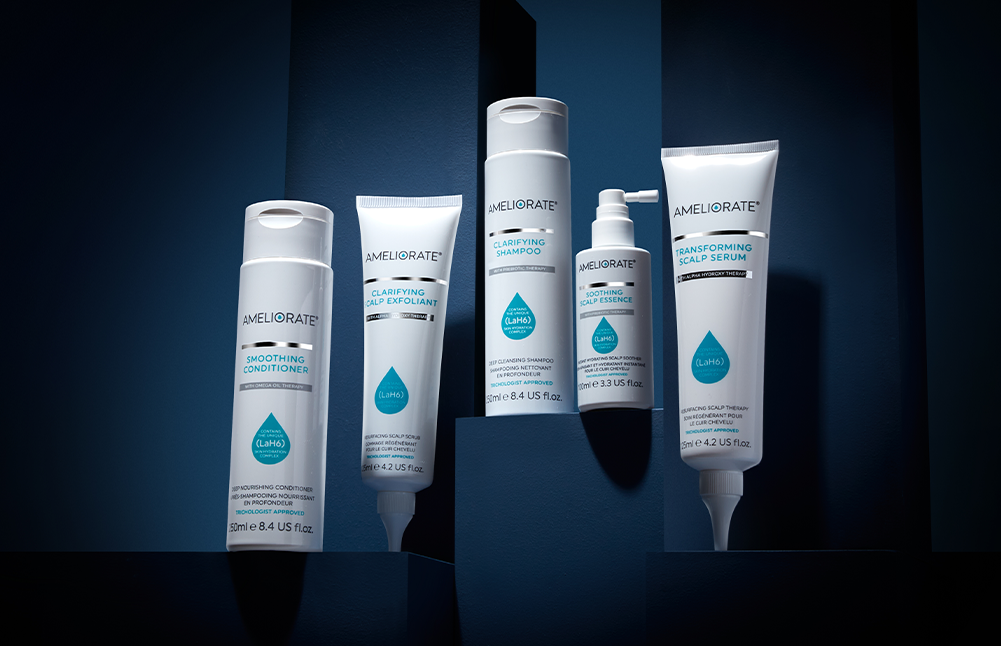 We believe that your haircare routine should always start at your scalp. Maintain a healthy-looking, hydrated and smooth hairline with our trichologist-approved range.
Scalp Care Sessions
Want to savvy up on looking after your scalp? Watch our new Series and get the 101 about all things Scalp Care from our expert Trichologist.
Dry Scalp
Trichologist-approved scalp care to soothe, exfoliate and protect a dry, flaky and sensitive scalp.
...LaH6 is here to help
Our award-winning skin hydration complex is proven to reveal softer, smoother, and more radiant skin on your face, body, and scalp. Help your dry, dull and dehydrated skin, Keratosis Pilaris, rough or bumpy texture, and ingrown hairs. Every product in the LaH6 range contains the 2-in-1 formula, to gently exfoliate and deeply hydrate.