We recently spoke to Sofia from honest.skin about how Ameliorate products helped transform her Keratosis Pilaris, uneven skin tone and ingrown hairs on her legs.
Read on to find explore how she discovered Ameliorate, her favourite transforming products that helped treat the ingrown hairs on her legs and why she now has the confidence to show them off after so many years…
I First Heard About Ameliorate From…
Well, I have been following journalist and beauty expert Alex Steinherr for many years. Anything she recommends I will try at least once!
I Was Concerned About My Skin Because…
I have been suffering from Keratosis Pilaris, ingrown hairs on my legs and uneven skin tone since my teenage years. It gradually got worse as I didn't know how to take care of the skin on my body very well.
Ameliorate Has Transformed My Skin By…
Where do I begin?! I now have the confidence to show my legs after so many years. My Keratosis Pilaris, ingrown hairs on my legs and uneven skin tone has remarkably gone down! I took the routine more seriously and tried to build a strict bodycare regime which has finally paid off.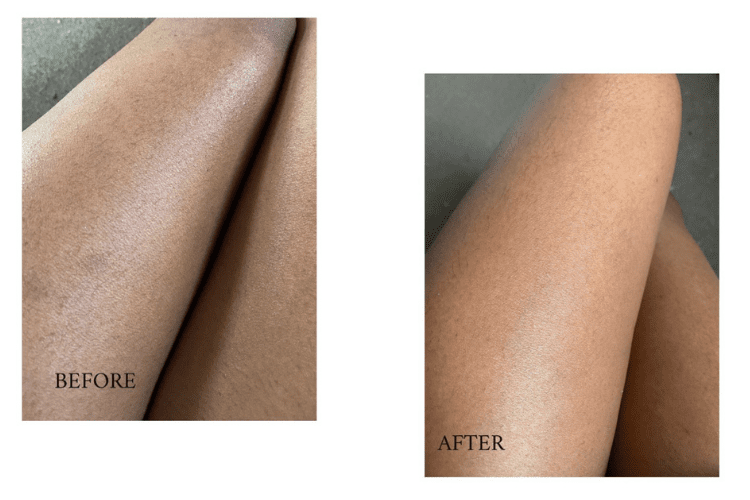 My Favourite Ameliorate Product Is…
Oh, I can't choose but I have three favourites which have made a huge difference; the Smoothing Body Exfoliant, the Exfoliating Body Mitt and the Transforming Body Lotion.
I'm A Fan Of Ameliorate Because…
It works! The LaH6 Skin Hydration Complex is what I love – the combination of the AHAs and Almond Oil leaves my skin smooth and soft.
Being Confident In My Skin Means…
Not hiding my skin and having confidence inside and out.
Sofia's Ameliorate Favourites