At Ameliorate, we want to support you through all life stages, including Menopause! Our expertly formulated products help to improve symptoms that appear as the skin changes during menopause.  
Before we start talking about products, let's begin by talking about what Menopause is. 
What is menopause?
Menopause is when a woman's periods stop due to lower hormone levels. This usually happens between the ages of 45 and 55, however it can sometimes happen earlier. This could be naturally, or for reasons such as surgery to remove the ovaries (oophorectomy) or the uterus (hysterectomy), cancer treatments like chemotherapy, or a genetic reason. Sometimes the reason is unknown. What we do know, however, is that it is something every single woman will go through.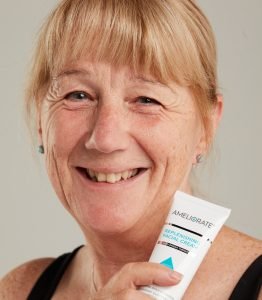 There are three stages of menopause…
Most of us will be surprised to learn that there are different stages to every woman's menopause journey. Menopause is discussed as one overarching concept, but it is broken down into three phases:  
Perimenopause, menopause, and post-menopause. 
Perimenopause can begin eight to 10 years before menopause when the ovaries progressively produce less oestrogen and can start as young as the 30s. 

 

Menopause is the year-long phase when a woman does not have her menstrual period. 

 
Menopause and perimenopause can cause symptoms like anxiety, mood swings, brain fog, and hot flushes may appear. Skin changes during menopause can include dryness, enlarged pores and fine lines or wrinkles.  
 

Post-menopause comes after menopause and can last for up to a decade or longer, symptoms can continue during this time. 

 
What
skin changes during menopause
may you experience?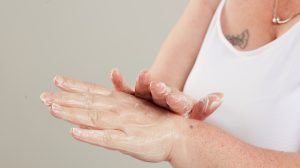 Like most things in life, skin concerns may differ from person to person, however the below skin concerns mentioned are the most common.  
Dryness

– As estrogen levels decrease, you may experience increased dryness due to decreased sebum (oil) production. 

 

Dehydration

– As we age, our hyaluronic acid levels (which keep the skin hydrated) decrease.

 

Enlarged Pores

– Pores will appear larger due to weaker collagen and elastic tissue.

 

Blemishes

– Due to hormonal changes, women may break out during perimenopause and menopause.

 

Fine Lines/Wrinkles

– In the first five years of menopause, a woman can lose approx. 30% of her skin's collagen, causing a loss of firmness which contributes to the development of wrinkles.

Sunspots or Age Spots

– this is not specifically related to oestrogen withdrawal but occurs alongside menopause symptoms due to life stage and age.

 
How can you support your skin during menopause?
If you are experiencing very dry skin during menopause, start by swapping foaming, soap-based cleansers for something gentler and nourishing like cream (non-soap) cleansers. This is because soap-based formulas tend to pull oil from the skin.  
Moisturising creams that contain ceramides, glycerine, and hyaluronic acid are recommended to replenish the hydration your skin is missing. Our Replenishing Facial Cream has all of these ingredients. This supercharged daily face cream will boost moisture levels and help the skin to feel protected. It also delivers instant and long-lasting hydration that will nourish, soothe, and smooth the appearance of fine lines. 

You may find that your skin may need a boost whilst you are sleeping, especially after a long day, and this is where a serum will come in. A serum with ingredients that can tackle dry and dull skin. Well, feast your face on our Transforming Facial Serum – a deeply nourishing treatment that will provide gentle exfoliation and intense hydration for up to 12 hours. It contains a formula of six active moisturisers, AHAs and hyaluronic acid that will help to resurface the skin, deeply moisturise, and naturally exfoliate, so you wake up in the morning with brighter, hydrated and plumper looking skin.