As part of our new Bodycare Diaries series, we recently chatted to our very own PR Manager Emma Watson about her own bodycare tips, what she loves the most about her body and how she indulges in a little self-care from time to time…
The first thing I do when I wake up is…
I tend to check my emails so that I can check for coverage and reply to anything urgent. After that, I'll read the news and have a quick scroll through social media. Working in PR is a 24/7 job in that sense – PRs are constantly aware of what's going on so we can react quickly to the news agenda.
The last thing I do before I go to sleep is…
My evening skincare regime. I usually keep it simple and stick closely to my day-time routine but I remove the SPF step and add an oil or overnight treatment instead. I love the ESPA Optimal Skin Rejuvenating Night Booster – it's the most nourishing overnight treatment and makes my skin feel amazing in the morning!
My weekly bodycare routine is…
I use the Ameliorate Transforming Body Cream once or twice a day to keep my KP at bay and maintain smooth, hydrated skin. Throughout the week, I'll use a light self-tan to help counteract the redness of my KP bumps, which can sometimes still be visible. Right now, I'm loving the Isle of Paradise Glow Clear Self-Tanning Mousse in Medium – it is very natural and has colour correcting actives, which I think makes it the perfect KP-friendly self-tan. I also like to exfoliate with a salt scrub once a week when I have time – my favourite for the body is the Mio Skincare Heavenly Body Salt Scrub, and for the scalp is the Christophe Robin Cleansing Purifying Scrub with Sea Salt.
My favourite Ameliorate product is…
The Transforming Body Cream, as I find the Shea & Cocoa Butters alongside Ameliorate's lactic acid complex keeps my skin feeling super hydrated all day.

The thing I love most about my body is…
I'm lucky that I'm naturally quite athletic. In my teenage years, I was a successful 100m & 200m sprinter, and now I enjoy workouts that include explosive movements like squats and burpees. My body type means I build muscle quite easily too, which I like!
My greatest bodycare tip or secret is…
It is not really a secret, but healthy eating is without a doubt the best thing I've ever done for my body (and my mind!). I have lost 14kg in weight and drastically cut my body fat over the past two years, so I know that fuelling your body with the right food is above all else the most important thing you can do to look and feel your best.
I keep my body fit and healthy by…
I cook most meals from scratch to avoid processed foods as much as possible and I have a good understanding of calories, macros, and nutrition (e.g. healthy fats, fibre, vitamins, minerals etc.). I also do strength and HIIT training a few times a week, and during lockdown, I have been running outside more.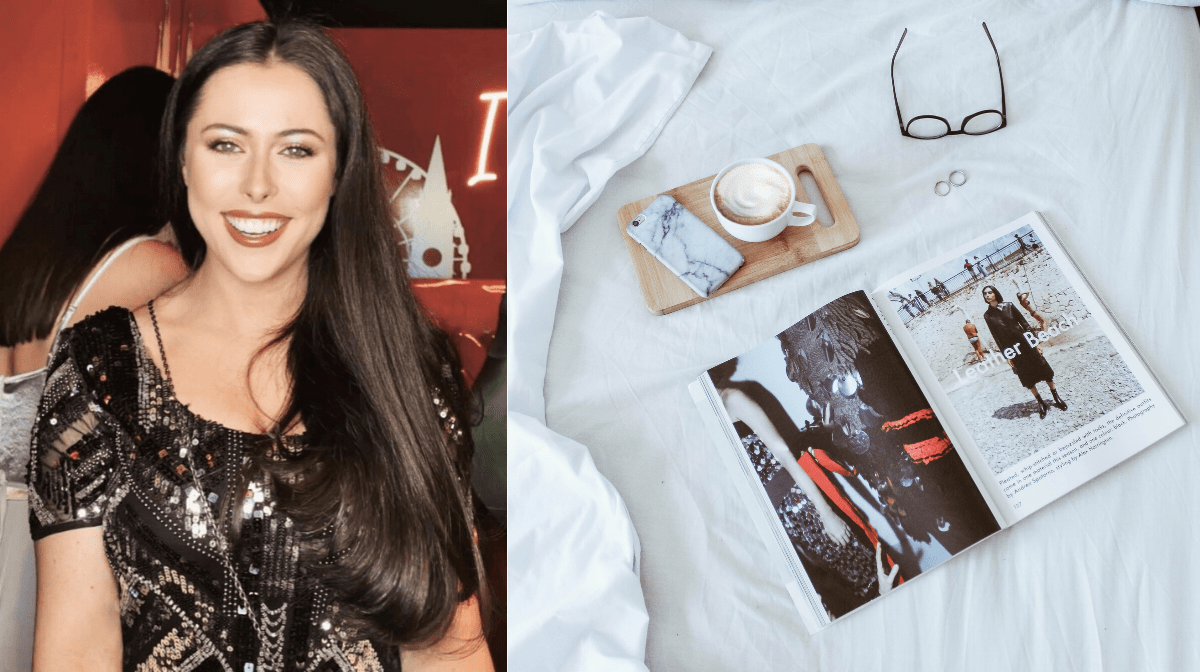 My worst bodycare habit is…
I bite my nails. I have tried to stop many times, but always go back to it when I'm feeling a bit anxious or stressed.
My biggest bodycare indulge is…
Probably my gym membership! I am lucky enough to attend the very beautiful Hale Country Club and Spa in Cheshire which has an amazing gym, spa, and restaurant.
My last body treatment was…
I had an ESPA Inner Calm Massage and it was heavenly!
Emma's Ameliorate Bodycare Essentials