With our iconic, award-winning Transforming Body Lotion, we are proud to have helped thousands of men and women globally who struggle with dry skin, Keratosis Pilaris, and ingrown hairs. However, we hear you loud and clear – it's time to talk about blemishes.
Whether it troubles your teenage years or appears later in life, blemished skin can often impact our emotional wellbeing. The process of finding a solution can often feel overwhelming, like a battle against the breakouts! We're here to dismantle those blemish blues today and provide you with solutions that truly deliver and free your skin confidence! 
First up – let's recap on blemishes
Blemished skin is skin that has any type of mark, spot, discolouration, or imperfection. Acne is the most common form of blemished skin. This includes pimples, blackheads, and whiteheads. The 3 main causes of blemished skin are clogged pores, bacterial multiplication, and sebum production. 
When levels of hormones in the blood rise, the sebaceous glands produce excess oil. At the same time, dead skin cells that are not shed properly build up and congest follicles, blocking your pores. The combination of these processes leads to a build-up of oil and results in blemishes.​  This can happen to all of us! Blemishes and breakouts are usually triggered by lifestyle, hormones, genetics, and even stress. 
If you're prone to blemished skin on the facial area, chances are that it affects your body too. Body blemishes such as 'back-ne' can also be caused by confined clothing where friction, trapped bacteria, and lack of oxygen aggravate these symptoms and spread an outbreak. 
In the same way that imperfections don't have a single cause, they don't have a single solution. The multitude of causes and potential solutions can leave you feeling stressed out, which only serves to make matters worse. ​Our new, unique LaB6 Skin Clearing Complex uses a combination of blemish-fighting active ingredients in a multi-action approach to combat the three major culprits of blemish-prone skin.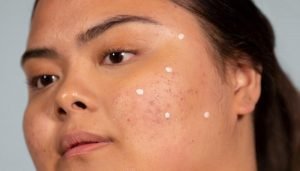 So, what exactly is the new LaB6 range and who is it for?
We understand that the relentless pursuit for clear skin can be debilitating and know the huge emotional impact of trying to find relief from skin concerns. It's what we're here for, and pros at.  
So, if you struggle with blemishes, imperfections, oily skin, blocked pores, or post-inflammation hyperpigmentation, meet our new formula: LaB6 Skin Clearing Complex. 
The formula contains scientific, blemish fighting active ingredients to deliver proven results in a simple routine for the face and body, at a reasonable price. This new range will target existing breakouts, and prevent future ones, with a mood-lifting fragrance.
Let's break this down a little… In a nutshell, LaB6 stands for: 
La: Lactic Acid – the hero ingredient in all our formulas because of its transformative power  
B: Blemish Skin Clearing Complex 
6: Six active ingredients:  
White Willow Bark

 

Noni Cell Culture

 

Marine Complex: Ecklonia, Chinese Moss, Huiki Seaweed, Velvet Horn Seaweed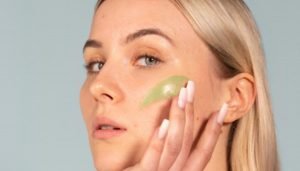 Targeting blemishes and breakouts, our high-performance, dermatological blemish formulas for face and body harness this NEW LaB6 Skin Clearing Complex. Our advanced active ingredients work hard to mattify shine, balance excess oil, decongest and tighten pores, relieve the appearance of redness and address persistent colour marks. Our clinically proven formulas have been designed by our in-house experts to leave the skin feeling calm, clear, more even, and healthy-looking. It's a complete range, giving you a clear skin routine that is simple and easy to follow for transformative results. 
In a nutshell, we're committed to helping every adult and teen struggling with blemishes, imperfections, oily skin, and blocked pores. We want you to feel confident, relieved, and proud of the skin you're in.  
Now let's get to the fun part: What new products do we have for you and what are their benefits?
Specifically created to tackle the appearance of blemishes, these new skin confidence solutions are powered by our unique LaB6 Skin Clearing Complex, which is infused into each and every one of our products within this range… 
AMELIORATE Clarifying Clay Body Wash: The first step in your daily body care routine for blemish-prone skin is this perfect post-exercise purifier to remove sweat, impurities, and debris. This refreshing blue wash clears and clarifies without stripping the skin of the essential moisture it needs to stay healthy and protected. ​ In addition to our powerful LaB6 Skin Clearing Complex, the mild yet effective clay formula features a combination of purifying clay, gentle soap-free cleansing, and hydrating actives to soothe the skin. ​Boosted with a feel-good fragrance, collectively these ingredients deeply cleanse the pores and sweep away dead skin cells to leave the skin clarified, mattified, and feeling instantly cool and calm. ​Apply to wet skin all over your body and thoroughly rinse off. For a more intense treatment, apply to dry skin and leave for two minutes before rinsing off.