They're not the same thing…
You're
born with one skin type, but that can change with age and the different seasons. Although 
they share many of the same characteristics
, there is a big difference between dry and dehydrated skin
 and many people 
struggle to
 sep
arate
 the two. Read on to discover
 how to know if you have
 dry 
or
 dehydrated skin and
 our advice on
 how to keep your 
skin looking and feeling hydrated
 all Winter long…
What is dehydrated skin?
Dehydrated skin occurs when skin is lacking water. No matter what your skin type, this can happen to anyone including people who have oily, combination or acne prone skin. Dehydrated skin normally looks dull, lacklustre and can sometimes show premature signs of aging such as wrinkles and loss of elasticity. It can also feel itchy, parched and irritated. Lifestyle and environmental factors such as not drinking enough water, too much sun exposure and a colder climate can also cause dehydrated skin.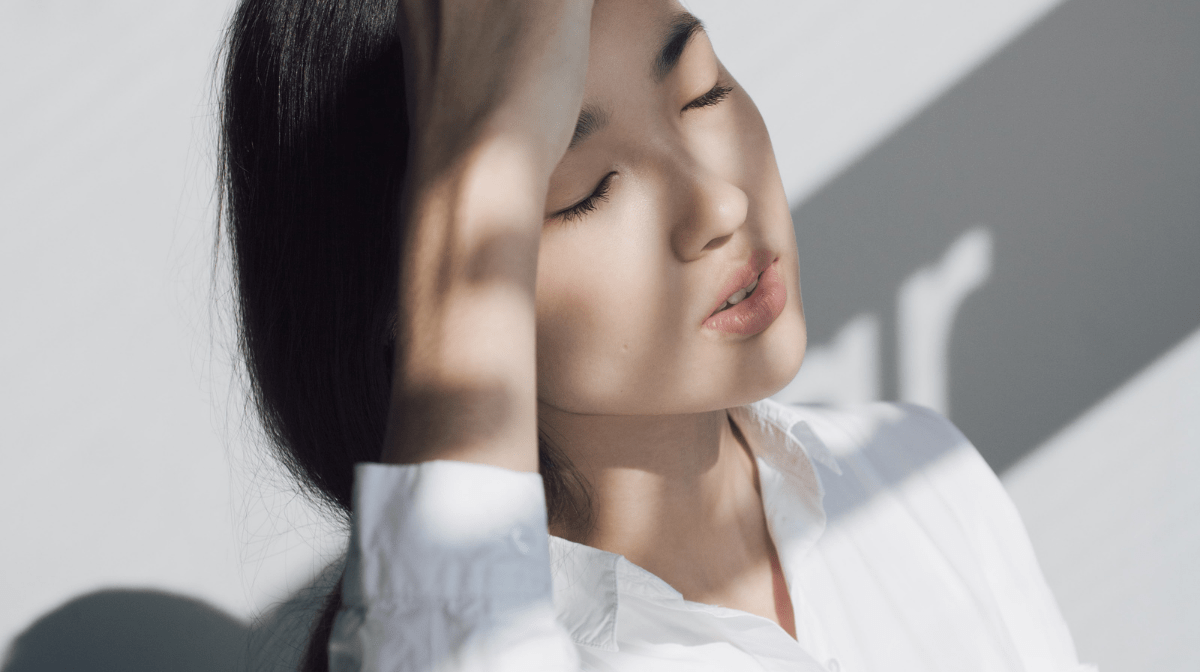 The pinch test
The pinch test is a great way to determine if you are suffering with dehydrated skin.  
Gently pinch a small section of skin on your cheek and hold for a few seconds.

 

If your skin snaps back and shows elasticity then you probably aren't dehydrated.

 

If your skin takes a few seconds to bounce back then you're likely to be dehydrated.

 
How do I treat dry and dehydrated skin?
First of all, upping your water intake will not fix your dehydrated or dry skin. It requires a good, solid skincare routine that is packed-full of hydration and ingredients that repair your skin's natural moisture barrier. 
Step 1: Cleanse
Start with a gentle cleanser, we recommend avoiding ones containing foaming detergents or sulphates as this can strip the skin of its natural oils, causing it to become more dehydrated and irritated. Our NEW Resurfacing Facial Cleanser gently resurfaces, purifies and melts away make-up and impurities. Charged with our unique LaH6 Hydration Complex and Bio Honey Acids to revive dry any taught feelings, this nurturing cleanser leaves skin looking and feeling replenished and brighter with a smoother and softer texture.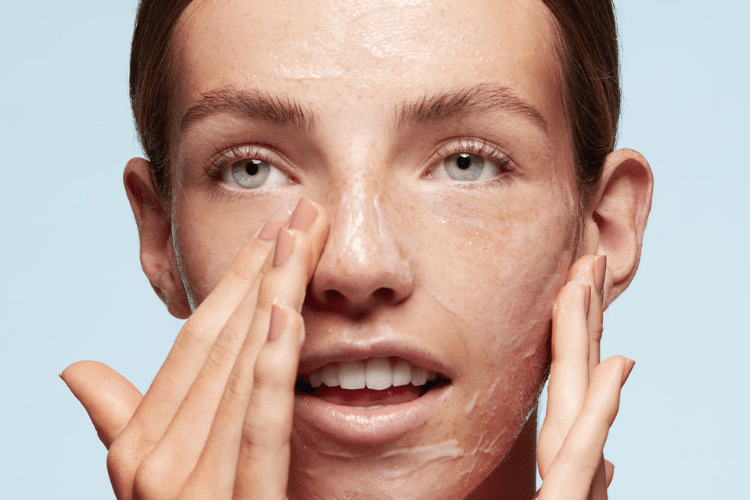 Step 2: Serum
If you aren't already aware, Hyaluronic Acid is a hero ingredient when it comes to treating dry or dehydrated skin. It can hold 1000x its weight in water and retains water molecules at the surface of the skin to keep it looking plump and hydrated. Our NEW Transforming Facial Serum is the powerhouse in our facial skincare range and is supercharged with Hyaluronic Acid and Probiotic Technology to deeply hydrate and stimulate surface renewal. It' silky-smooth texture instantly absorbs into the skin leaving it feeling beautifully soft, radiant and smooth. For best results, use daily in the evening and apply one pump to a cleansed face.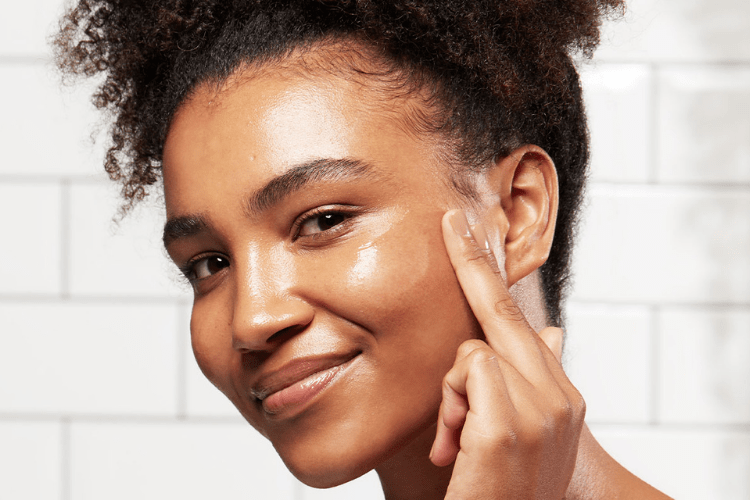 Step 3: Moisturise, moisturise, moisturise
If your skin type is combination and you're suffering with dehydrated skin, you will probably find that after applying our serum you don't need to layer a moisturiser on top as your skin will feel plenty hydrated and supported. However, if you have dry skin then we would recommend using a moisturiser on top of your serum for an additional layer of protection and comfort. Our NEW Replenishing Facial Cream delivers instant and long lasting moisturisation to nourish and support dry and sensitive skin. Formulated with powerful active ingredients including Ceramides and our Ameliorate Omega Therapy, this rich and comforting cream will help to repair your skin's moisture barrier and help protect skin from environmental aggressors for a smooth, healthier-looking complexion.  For best results apply to face and neck twice daily, morning and evening after cleansing.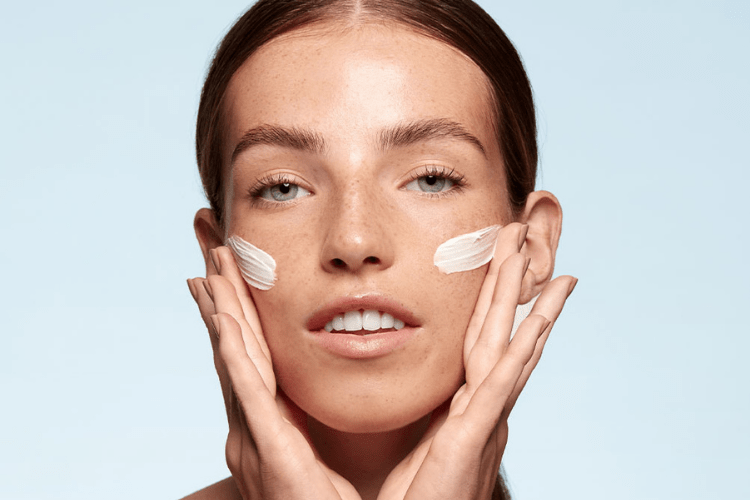 Step 4: Mask
As the colder months are looming in and the temperatures are plummeting, now is a great time to start introducing a hydrating face mask into your skincare routine. Give your skin a once-a-week treat with our NEW Restorative Facial Mask Charged with a blend of high-performance actives including Hyaluronic Acid, Squalane and Probiotic Technology, this overnight mask is clinically proven to maintain skin's moisture levels and reinforce the skin's moisture barrier.* In the evening, apply one or twice a week onto a cleansed face. For extra hydration, layer over the Transforming Facial Serum and rinse well in the morning. If you're in need of an instant boost of moisture apply for 10 minutes then rinse thoroughly.  
*Independent Clinical Trial * 
Our Dry And Dehydrated Skincare Essentials
Dial up your hydration to the maximum and bring your skin's confidence up to full volume with our dry or dehydrated skin saviours.