Want to know how to
 turn up your hydration to the maximum this 
Winter?
Introducing our NEW
 Ameliorate
 Winter Kit Gift Set
, 
your
 new 
dry skin routine.
Th
is complete
 skin
 care
 routine
 for dry skin
is curated with the essentials you need to keep your skin hydrated and liberated from the harsh, drying effects of Winter. It includes 7 full-sized products supercharged with our unique LaH6 Complex to deeply hydrate
 and lock-in moisture
. 
Combining
 high-perfo
rmance actives with naturally-derived ingredients, this skin
care routine for dry skin will leav
e you with
 a
 hydrated, smooth and healthier-looking 
complexion.
Read on to discover more about our NEW Winter Skin Survival Kit and why it is the best skin care routine for dry skin. 
What's Inside

 This

 Dry Skin Routine?
We had to include this hero product in our expertly curated skin routine for dry skin. Our original and iconic best-selling product, this nourishing body moisturiser is expertly developed to treat Keratosis Pilaris and contains Alpha Hydroxy Therapy to exfoliate dry, rough and bumpy skin. 
Clinically proven* to significantly increase moisture levels in the skin for 24 hours, when used regularly this lightweight lotion reveals silky smooth, radiant and glowing skin. 
*Independent Clinical Trial 
Directions: For Keratosis Pilaris and very dry skin, apply twice daily for 4 weeks. Thereafter apply daily to maintain skin's condition. For normal skin, apply daily.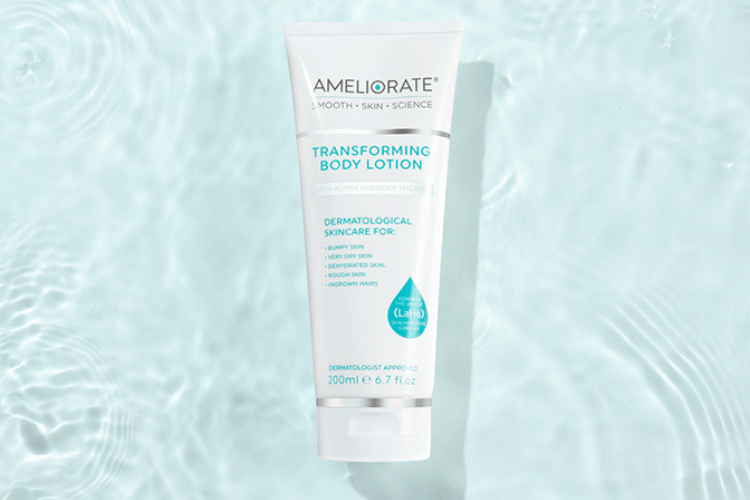 If you're suffering from dry, weather-beaten lips, our Intensive Lip Treatment provides instant comfort and relief to sore, cracked and chapped lips. Charged with optimum levels of active ingredients including Amino Acids, when used regularly this luxurious lip treatment progressively hydrates, refines and improves lip texture.  
Directions: For best results, apply at night and allow the treatment to work while you sleep. Thereafter, gently massage over your lips daily and re-apply as often as needed. Can be used alone as a sheer lip cream or under lipstick for a silky-smooth application.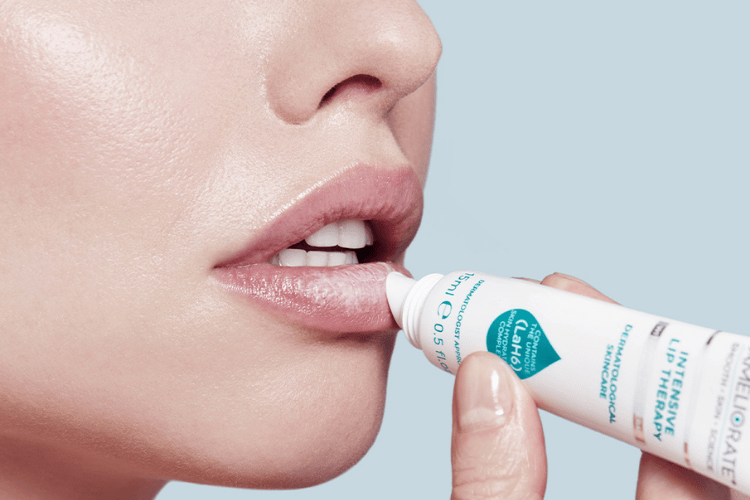 Give yourself an at-home foot treatment with our Intensive Foot Treatment. Designed for very dry, rough feet this treatment is charged with a nourishing blend of Shea Butter and Jojoba Oils together with optimum levels of lactic acid to effectively exfoliate and provide your feet with deep hydration. When used regularly, feet are left feeling smooth, soft and comforted. 
Directions: Massage liberally into the feet and heels twice daily for 14 days. For best results, apply at night and put on a pair of cotton socks and allow the treatment to work while you sleep. Reapply in the morning and thereafter reapply as needed. For surface cracks only, do not apply to broken skin.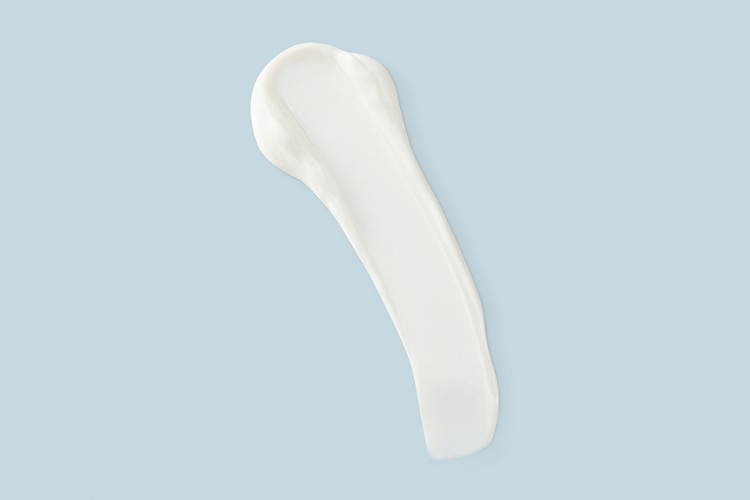 Instantly soothe your dry, parched Winter hands with our super moisturising Intensive Hand Treatment. Charged with a blend of nourishing actives combined with AHAs and our LaH6 complex, this soothing hand treatment hydrates very rough, dry skin and leaves normal skin feeling amazingly soft and smooth. 
Directions: For first use massage into hands, nails and cuticles and leave overnight. Thereafter apply at least twice daily and if possible, leave on overnight.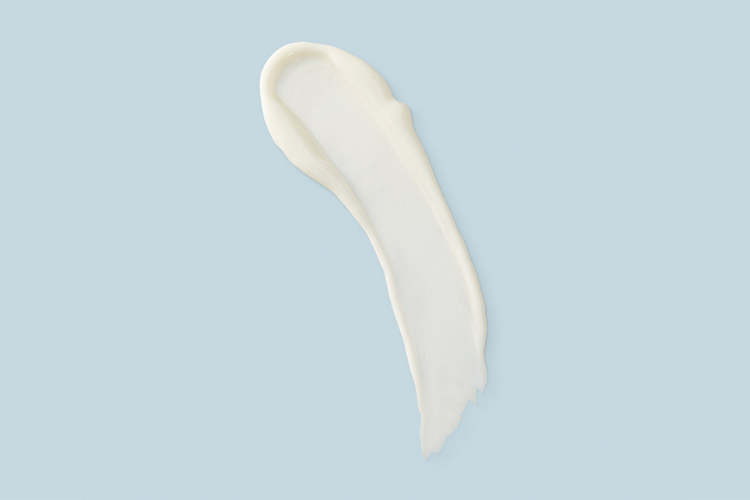 Comfort dry, rough and irritated skin areas with our multi-purpose Intensive Skin Therapy. This, ultra-hydrating balm works to repair targeted areas of chapped, dry skin by encouraging cell turnover and providing intense hydration. An essential in your skin care routine for dry skin.  
Directions: Apply the balm to dry patches, massaging into your skin. For more troublesome areas, apply a thick layer overnight. For best results, use twice daily.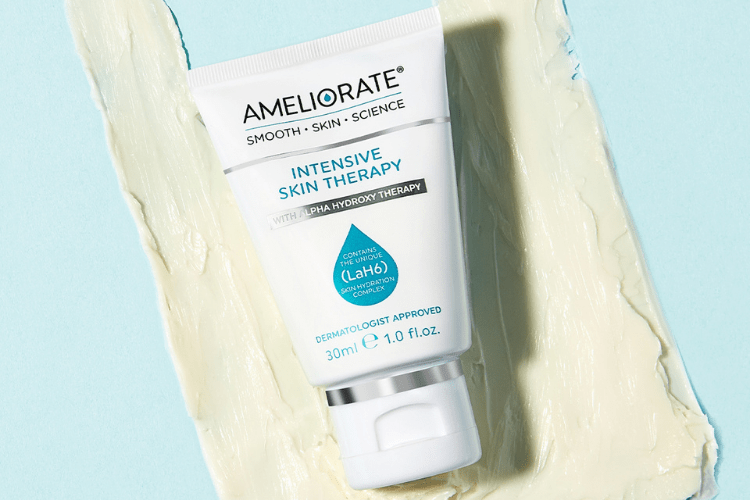 Kick off your skin routine for dry skin and gently cleanse your body with our Nourishing Body Wash. This soap-free, ph-balanced formula contains natural Omega Oils including Starflower and Camelina to gently cleanse the skin, leaving it feeling beautifully moisturised and smooth. 
Directions: Squeeze into hands and lather over wet skin, rinsing well after use. For more progressive improvement in skin texture and condition, follow with Ameliorate Transforming Body Lotion.  
If you want to have the best skincare routine for dry skin, exfoliating regularly is very important to prevent any dullness. Buff away dead, dry skin cells before showering or bathing with our Exfoliating Body Mitt. Made from an innovative fabric weave, this gentle mitt sweeps away dead skin cells revealing a smoother, softer and more radiant complexion. The perfect way to start your skin routine for dry skin. 
Directions: Use on dry skin before showering or bathing, using firm circular movements. For progressive improvement in skin condition and texture follow with Ameliorate Transforming Body Lotion.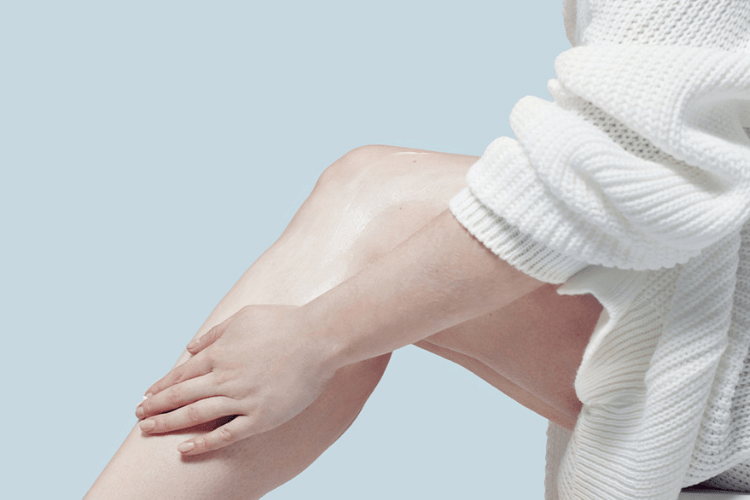 If you want to dial up your hydration to the maximum this Winter, discover how our New Facial Skincare Range can bring your skin's radiance up to full volume here.