Introducing the new Rose Hand Therapy lotion. Formulated by our skincare scientists with hydrating and exfoliating complexes and infused with a new delicate rose fragrance, discover more about how our new intensive hand treatment can bring your dry, dull hands back to life…
1. Delicate Rose Fragrance
Traditionally known for its calming and uplifting properties, a beautiful and delicate rose scent is infused into this new Hand Therapy to give your senses a little boost as you moisturise your hands. Packed with sweet and fresh floral notes, the fragrance will linger as the formula soaks into your skin, giving you hands that both look and smell super refreshed. As roses bloom in summer, the new Rose Hand Therapy is ideal to use during the summery months to match the mood of the season.
2. Unique Scientific Complexes
This rose-scented intensive hand cream has been formulated by our skincare scientists to offer deep hydration for dull-looking, very dry hands. Supercharged with our unique LaH6 Skin Hydration Complex, a blend of 6 active moisturisers, this effective hand cream restores the natural hydration in your skin for hands that look and feel revived and free from any scaly, dry areas. Rose Hand Therapy is also powered by our Alpha Hydroxy Therapy, formulated with optimum levels of Lactic Acid to naturally exfoliate and encourage new skin cells to form, creating healthier-looking skin. Lactic Acid is also a humectant, aiding to help protect your skin's natural moisture barrier.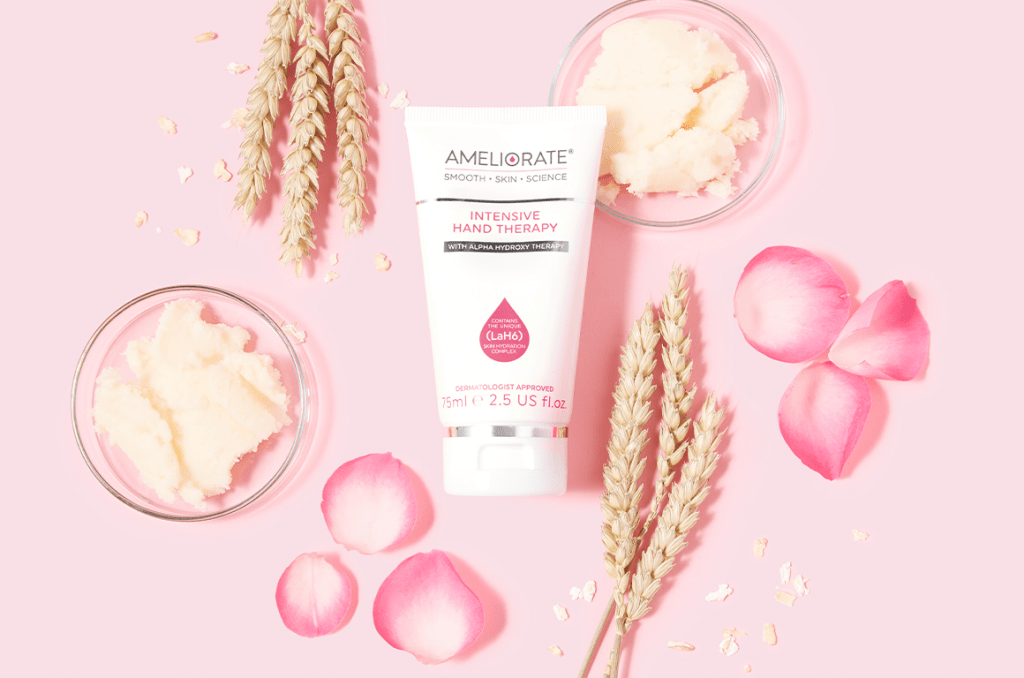 3. Naturally Moisturising Actives
This transformative hand lotion is also packed with other natural moisturisers to provide you with smooth, soft, and deeply nourished hands. Oat oil helps to soothe the skin and protect its natural moisture barrier whilst Barley Extract aids to smooth and soften the skin. Shea Butter, rich in Omega 9 fatty acids, helps to repair your skin from dryness, providing intense nourishment and an instantly smooth appearance.
4. An Overnight Treatment
As the Rose Hand Therapy is an intensive treatment with a rich texture, it's ideal to use overnight so the formula can really get to work to deeply hydrate and exfoliate your skin as you sleep. We recommend that you use Rose Hand Therapy as an overnight treatment during your first application and then continue using twice daily thereafter. When you apply the cream, make sure you massage all over your hands as well as your nails and cuticles to experience the maximum benefit and results.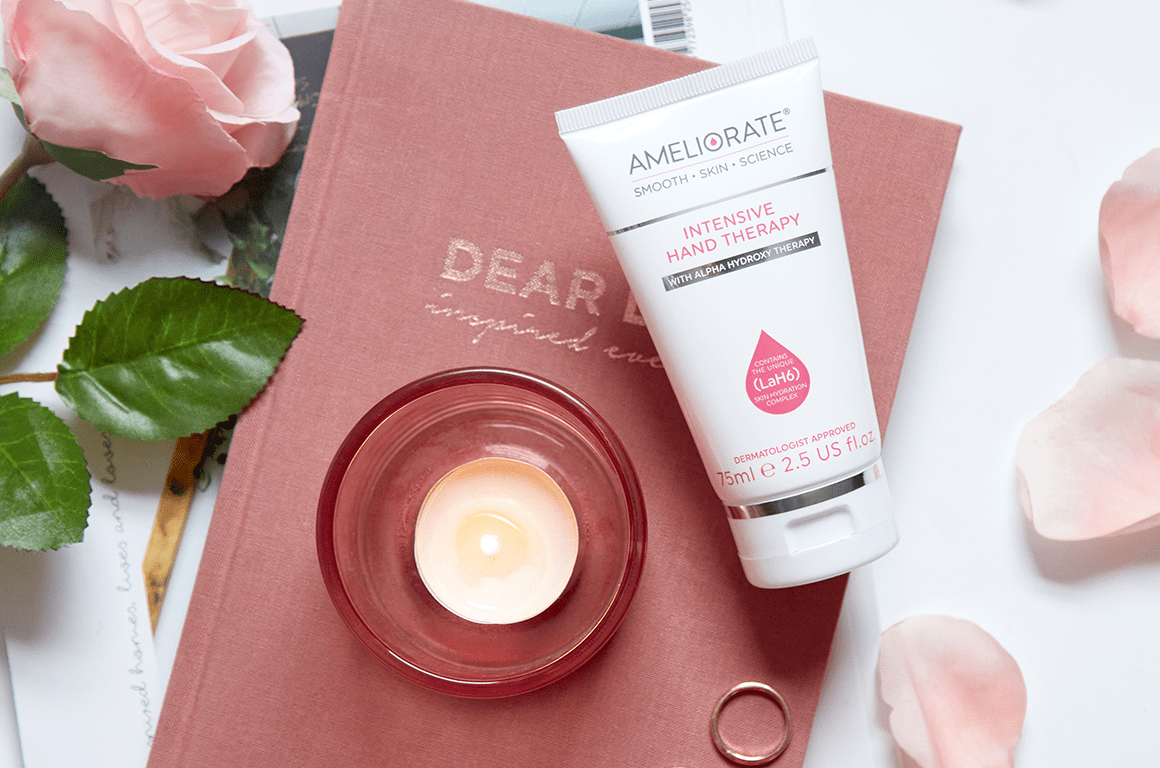 5. Tested By Experts
To assure our skincare offers effective and beneficial results, we make sure that they are tested in both clinical and consumer trials so that we can prove the science behind our skin solutions. Rose Hand Therapy is clinically proven* to significantly increase moisture levels in the skin for up to 12 hours. During our trial with a panel of real consumers, 94% agreed that the product gave instant relief after 1 overnight treatment.** We will always use clinical and consumer trials to ensure that our skincare is as effective and transformative as it can be to help you feel liberated and confident in your own skin.
* Independent clinical trial
** Tested on 101 people with very dry, dehydrated, rough hands and dry cuticles
The Rosy Benefits
If all the handwashing and antibacterial gel is causing your skin to feel dry and tight, our Rose Intensive Hand Therapy will hydrate, exfoliate, and soften your hands to revive them to their former glory.